Halo Wars 2 video and screens give you a look at Strongholds mode on the Rift multiplayer map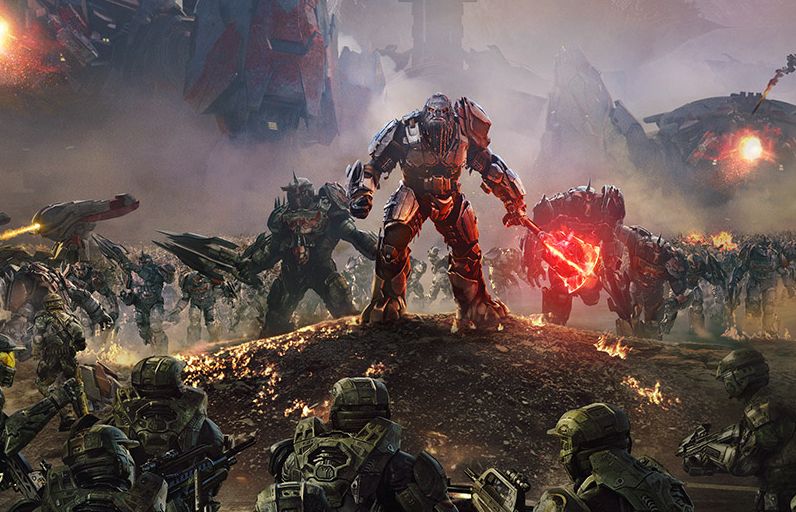 While the next Halo Wars 2 beta won't arrive until early next year, you can still get an idea of what to expect in this b-roll footage out of gamescom 2016.
And new screenshots. We have some of those too.
It's worth mentioning that with b-roll footage, you aren't provided context with what you're watching. But, if you are a real-time-strategy player, or played the original Halo Wars on Xbox 360, you'll know what's going on.
Thanks to Halo FR, though, we at least know we're getting a look at Strongholds mode on the Rift multiplayer map, which gamescom attendees can try their hand at this week. this
In the center of the map is a monolithic Forerunner structure which according to the developer, "harnesses the power from the subterranean networks beneath the Ark's surface." You'll notice that half of the map is pristine while the other has been touched by war. The Banished have tunneled downwards to plunder the core's resources.
Halo Wars 2 was announced last year at gamescom, and the Creative Assembly RTS picks up where the first game left off.
The sequel is being co-developed by Halo studio 343 Industries.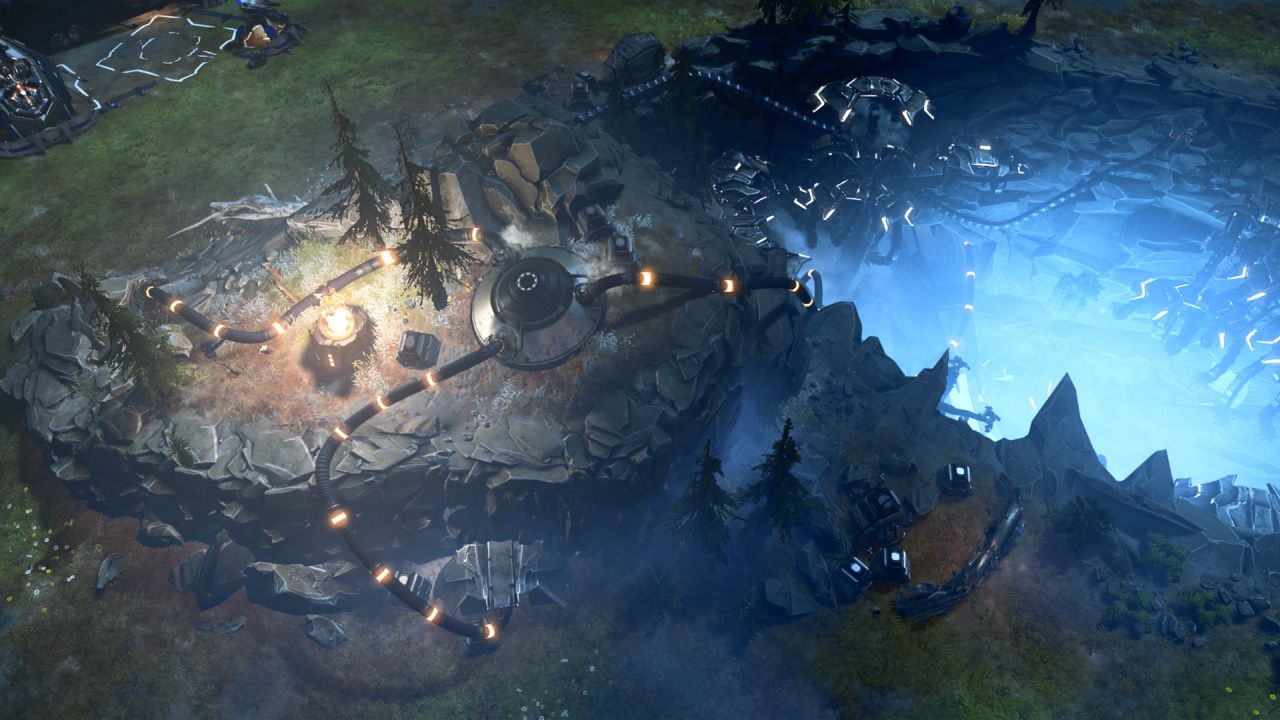 The RTS features Microsoft's Play Anywhere initiative, which means you can switch between Windows 10 and Xbox One, if you like.
This allows you to not only save progress, but the best part is that when you buy the game, you're getting a copy for both systems. There isn't cross-play though, which some found disappointing.
Halo Wars 2 was originally slated for a fall 2016 release. It will now release on February 21, 2017 for Windows 10 and Xbox One.