New GTFO gameplay video released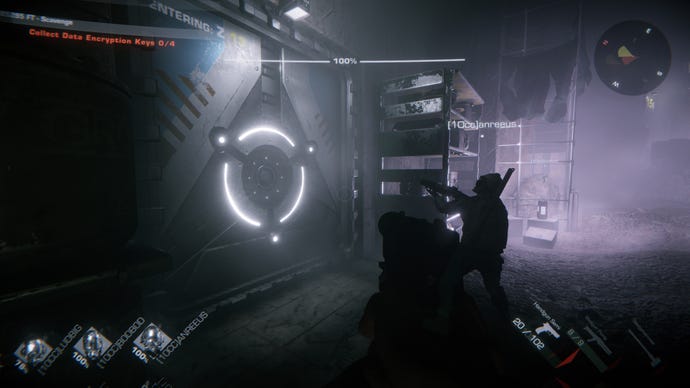 GTFO is an upcoming four-player cooperative shooter, focusing on team-based problem solving and intense combat.
While there's no scheduled release date other than "available in 2018", more video footage has been released by 10 Chambers Collective that really captures the exciting and dangerous flavour of the game, just as you'd expect from the team who brought us PAYDAY.
The video highlights some of the main features of the game, such as the option to hide the map, as well as pull it in for a closer view, which is a particularly useful and welcome feature as many players feel a cluttered HUD gets in the way of immersion. The icons in the bottom left of the screen represent your teammates and the weapons in the bottom right are the four types of weapon you can carry, including a sizeable melee weapon and a good range of automatic rifles.
It also shows the incredibly creepy creatures you'll be up against who glow red in the dark and have ethereal threads coming out of their heads that they can use to find you and whose noises which, coupled with the lack of music, makes for a very tense scene indeed.
GTFO will be available on Steam hopefully in the very near future.