GTA 5 reviews go live - all the scores and impressions here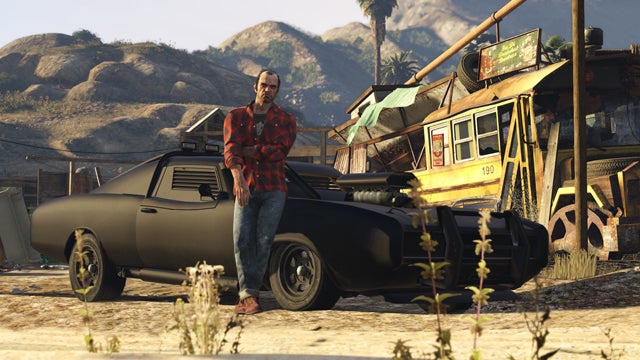 The first reviews have gone live for Grand Theft Auto 5 on PS4 and Xbox One. Are you going to buy it again?

Due for release tomorrow, GTA 5 for PS4 and Xbox One (with a PC release in January) comes with a trunk full of upgrades and improvements.
But in short, there's a first-person view and the visuals look mint.
Last year's release has a Metacritic rating of 97 percent on PS3 and Xbox 360. Code for the PS4 version has only recently hit outlets, so reviews from some sites so far are "in progress" but Gamespot's 9/10 is encouraging.
GameSpot - 9/10
US Gamer - 4.5/5
IGN - review in progress
Kotaku - Yes
Videogamer - review in progress
GamesRadar - review in progress
God is a Geek - 10/10
Eurogamer.de - 10/10
XGN - 9/10
Metro 10/10
We'll add more reviews throughout the morning.