GTA 5's Director Mode is everything you wanted GTA 4's editor to be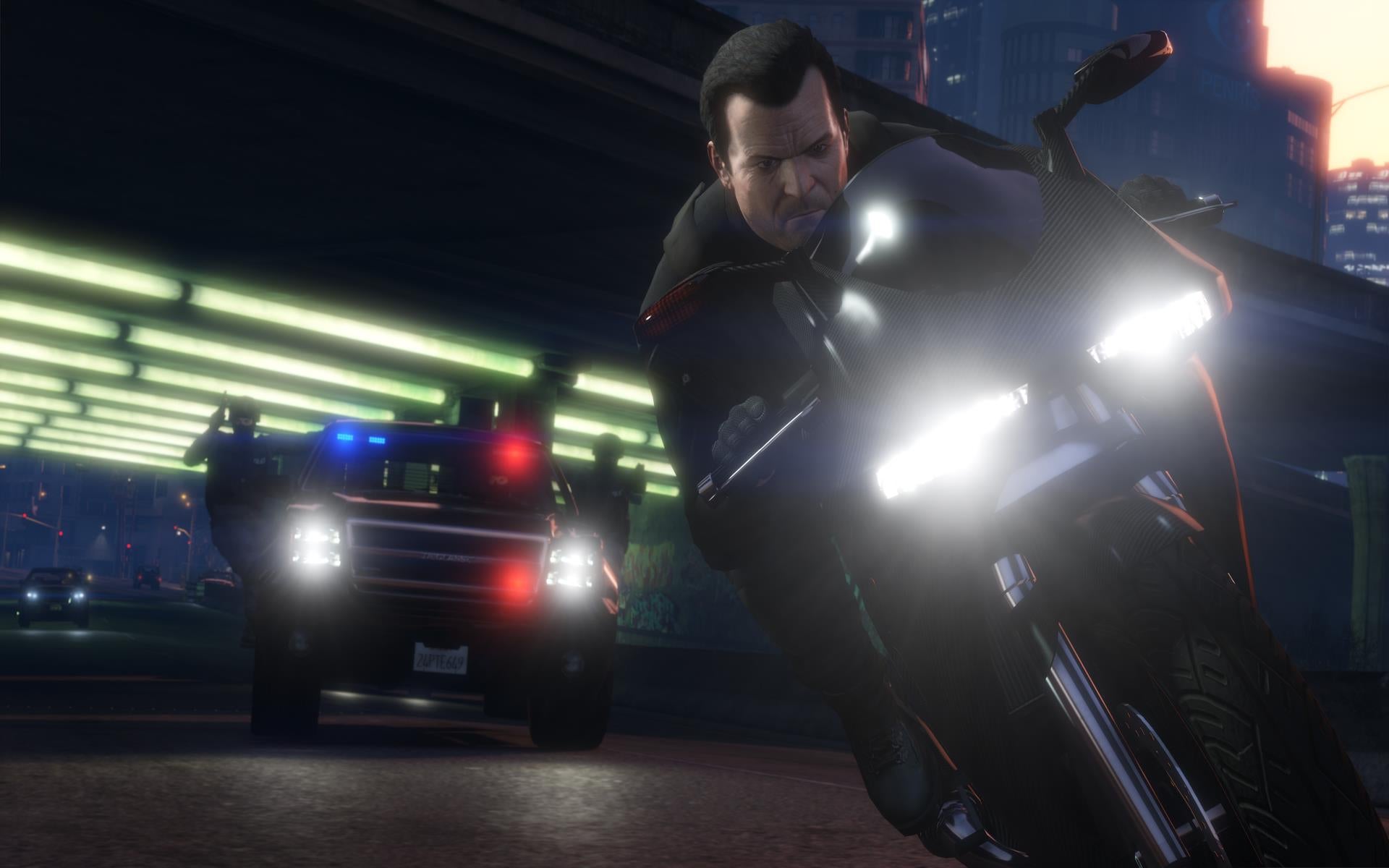 If you thought the video editor in the PC version of GTA 5 is all there is to it, think again.
Rockstar has revealed what it's calling 'Director Mode' for GTA 5's video editor. The new feature allows anyone to use any of the game's characters -or animals, and have them speak or perform actions, which is invaluable for anyone looking to make films using the editor.
Speaking to PCGamer, lead designer John Macpherson reiterated the video editor has received "significant improvements" over the one found in GTA 4.
"This starts at the recording level, where players now have the option to start and stop their captures at will. We have also added a brand new feature known as 'Director Mode'. This gives users the ability to play and record using any actor from GTA V such as story and heist crew characters, members of the ambient population and even animals," he said.
Not only that, but the new mode will let users change the time of day, weather, as well as utilise some cheats to gain further control over the environment when capturing scenes.
"On the editing side of things, GTA V now allows players to add and trim multiple radio tracks to a single video," added Macpherson.
"Scored music is also available as are numerous in-game commercial recordings. A new suite of custom filters have been added along with custom post effects tuning. Players can add and customize depth of field effects in their videos now as well. For camera edits, additional targeting and blend options have been added for greater control over shots. Final edits can now be shared directly to YouTube and entered into upcoming Social Club contests."
I cannot wait to see what the community does with these new tools.
GTA 5 is out on PC April 14.