Grand Theft Auto Trilogy now available for Mac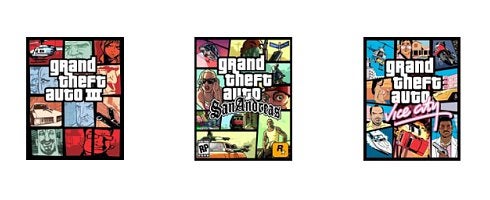 The Trilogy includes Grand Theft Auto III, Grand Theft Auto: Vice City and Grand Theft Auto: San Andreas
Rockstar and TransGaming announced today three Grand Theft Auto titles are now available for Mac.
Each one will run you $14.99 over on GameTreeMac and will made available for 30 days, with additional retailers to follow across the US and Europe.
The games include: Grand Theft Auto III, Grand Theft Auto: San Andreas, and Grand Theft Auto: Vice City.
"The Grand Theft Auto series has been one of the most highly demanded titles by the Mac community," said TransGaming's president and CEO Vikas Gupta. "The availability of this incredible franchise on the Mac underscores TransGaming's role in transforming the overall Mac gaming market.
"These games will be widely available and will be a great catalyst to the increasing popularity of gaming on the Mac."
Hit the link up top and get to buying it.