GTA 5 ships 33 million, new Rockstar game coming in 2015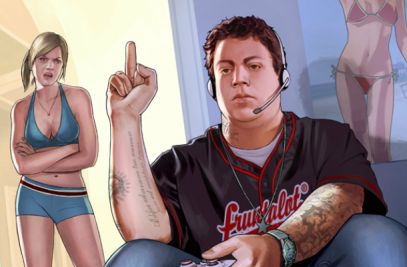 Grand Theft Auto 5 is doing well for Take-Two, and according to the firm's latest financials, the Rockstar team is also working on a new game for 2015.
Take-Two announced its Q4 and full year 2013 financials today, and thanks to the Grand Theft Auto series and BioShock Infinite, net revenue was $195.2 million for Q4 compared to $299.5 million year-over-year. Full year net revenue grew 94% to a record $2.4 billion, as compared to $1.2 billion for fiscal year 2013.
Speaking in an investor call this evening, the company confirmed some interesting figures as well:
Borderlands 2 has sold 9 million units
Civilization V sold 5 million
BioShock Infinite sold 6 million
GTA 5 sold-in 33 million units and reached $1 billion in sales
There's been almost 7 million bits of user-generated content built for GTA Online
The largest contributors to net revenue in fiscal fourth quarter 2014 were NBA 2K14, Grand Theft Auto 5, Grand Theft Auto Online, Borderlands 2 and BioShock Infinite. Digitally-delivered content grew 51% year-over-year to $122.3 million, led by the Grand Theft Auto series, the NBA 2K franchise and offerings for Borderlands 2.
Catalog sales accounted for $75.7 million in net revenue led by offerings for Borderlands 2, BioShock Infinite, the Grand Theft Auto series and Sid Meier's Civilization 5.
The firm also confirmed its upcoming release slate, which notes that WWE 2K15 will likely land sometime during the firm's fiscal 2015, which starts on March 31, 2015. Visual Concepts is helping out with development.
2K release slate:
NBA 2K15 - Xbox 360, Xbox One, PS3, PS4, PC - October 7, 2014
Borderlands: The Pre-Sequel - Xbox 360, PS3, Windows PC - Fall 2014
Sid Meier's Civilization: Beyond Earth - Windows PC, Mac, Linux - Fall 2014
Evolve - Xbox One, PS4, PC - Fall 2014
WWE 2K15 - PS3, Ps4, Xbox 360, Xbox One - Fiscal 2015
The firm also has an unannounced current-generation game from Rockstar is planned for release by the end of March 2015, current-gen meaning PS4 and Xbox One.
No hint as to what it would be, but we're hoping for a new Red Dead game, personally. Yee-haw!