PEGI rates GTA and GTA 2... for PS3
In a somewhat unexpected move, PEGI recently re-rated GTA and GTA 2, complete with a GTA PS3 2020 release date.

Listings for both entries in Rockstar's illustrious Grand Theft Auto series can be found on the official PEGI information page for GTA.
"2D top down view free roam action game," reads the description for the inaugural Grand Theft Auto, which is apparently set for an April 30th PS3 release date. "Gameplay is based around being a criminal and includes stealing cars, shooting other gangsters, shooting pedestrians, driving over people and fighting off the..."
You can view both of the new, old Grand Theft Auto ratings in the screenshot below.
As you can see, the original GTA is only rated as 16, whereas the second installment has earned the series' notorious 18 stamp. These are the first GTA titles to be rated by PEGI since Grand Theft Auto: Liberty City Stories was rated for mobile in December 2015.
At the moment, it's still unclear as to why PEGI has opted to re-rate the first two GTA games, published in 1997 and 1999, respectively, for the PS3 in 2020 - especially so when you consider that the PS3, originally released in 2006 and almost a decade after the original GTA game, was globally discontinued between 2015 and 2017.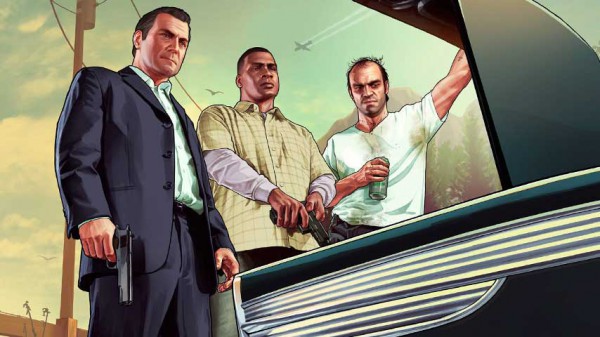 Speculation suggests that this could indicate a range of PS1 Classics being made available via PS Now, which is supported by the fact PS3 games can be made compatible with PS4 hardware via the service.
Still, it's definitely a move from left field, and most attempts to rationalize it are, at least currently, incredibly stretched and completely speculative. Maybe they'll do a PS3 mini. Or maybe somebody is going to get in loads of trouble for posting a massive typo on the official PEGI page.
Apparently the next GTA is currently in development. Also, you should check out our autobiographical account of the person who was stabbed to death by Hitler while role-playing as a mechanic in GTA Online.