Look at all the things you can spend real money on in Ghost Recon Breakpoint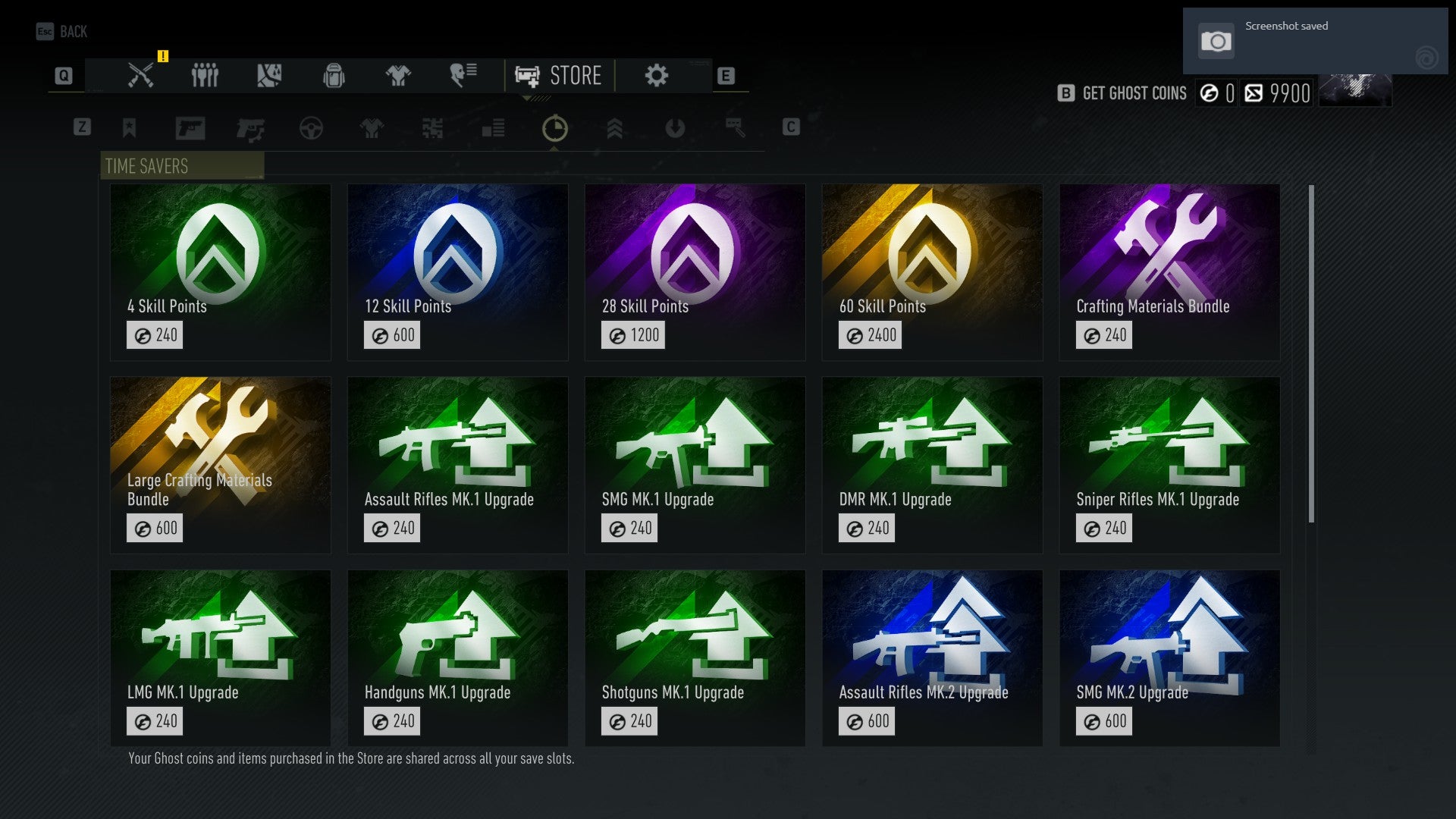 The Ultimate/Gold editions of Ghost Recon Breakpoint are now live and so is the in-game store.
Ghost Recon Breakpoint early access has kicked off for anyone who managed to get code early as well as those who opted for the more expensive Gold and Ultimate editions of the game.
The in-game microtransactions store went live right at launch, and it seems Breakpoint is happy to sell you pretty much anything you can get by normally playing the game. To start, you can purchase packs of Ghost Coins at $5 (600), $10 (1,300), $20 (2,800), $40 (5,800), and $80 (12,000).
Reddit user Blinkk8704 posted screenshots of the store's entire catalogue, which spans everything from individual cosmetics to sets, bundles and even gameplay-affecting items.
One of the more surprising additions is the ability to buy skill points. Skill points are used to obtain many of the game's passive and active perks, and they're traditionally unlocked by levelling up or clearing certain locations. If you want, though, you can speed up this process and purchase up to 60 skill points for around $15.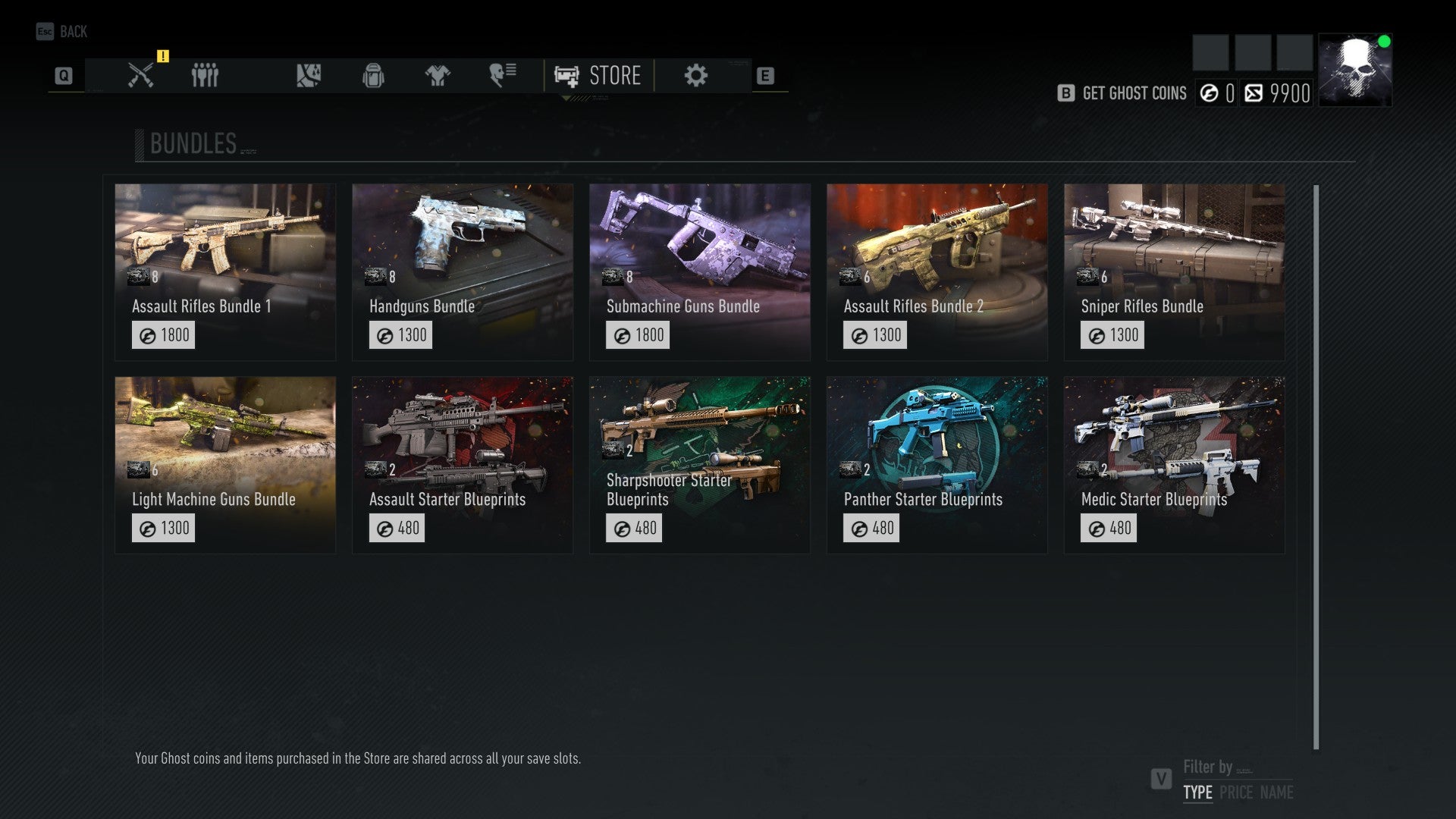 Likewise, crafting materials are up for sale in bundles large and small, as are upgrade tokens for the various weapon classes in the game. Because you're able to turn the paid currency into the in-game currency, the store also has a few handy links to quickly exchange real into pretend money.
Day one, players are able to buy the various weapon attachments scattered around the world for real money. The weapons themselves can also be acquired by buying their blueprints through the store. Blueprints allow you to craft these weapons, though the good news is that you don't have to worry about using them up, since they're infinite use.
Finally, Battle Rewards boosters are available for sale. This is Breakpoint's battle pass. Separate from boosters, you can also buy tiers outright. Check out the store's entire offering in the gallery above.
Ghost Recon Breakpoint officially launches October 4 on PC, PS4 and Xbox One.