I think the Ghost of Tsushima horse is Roach's brother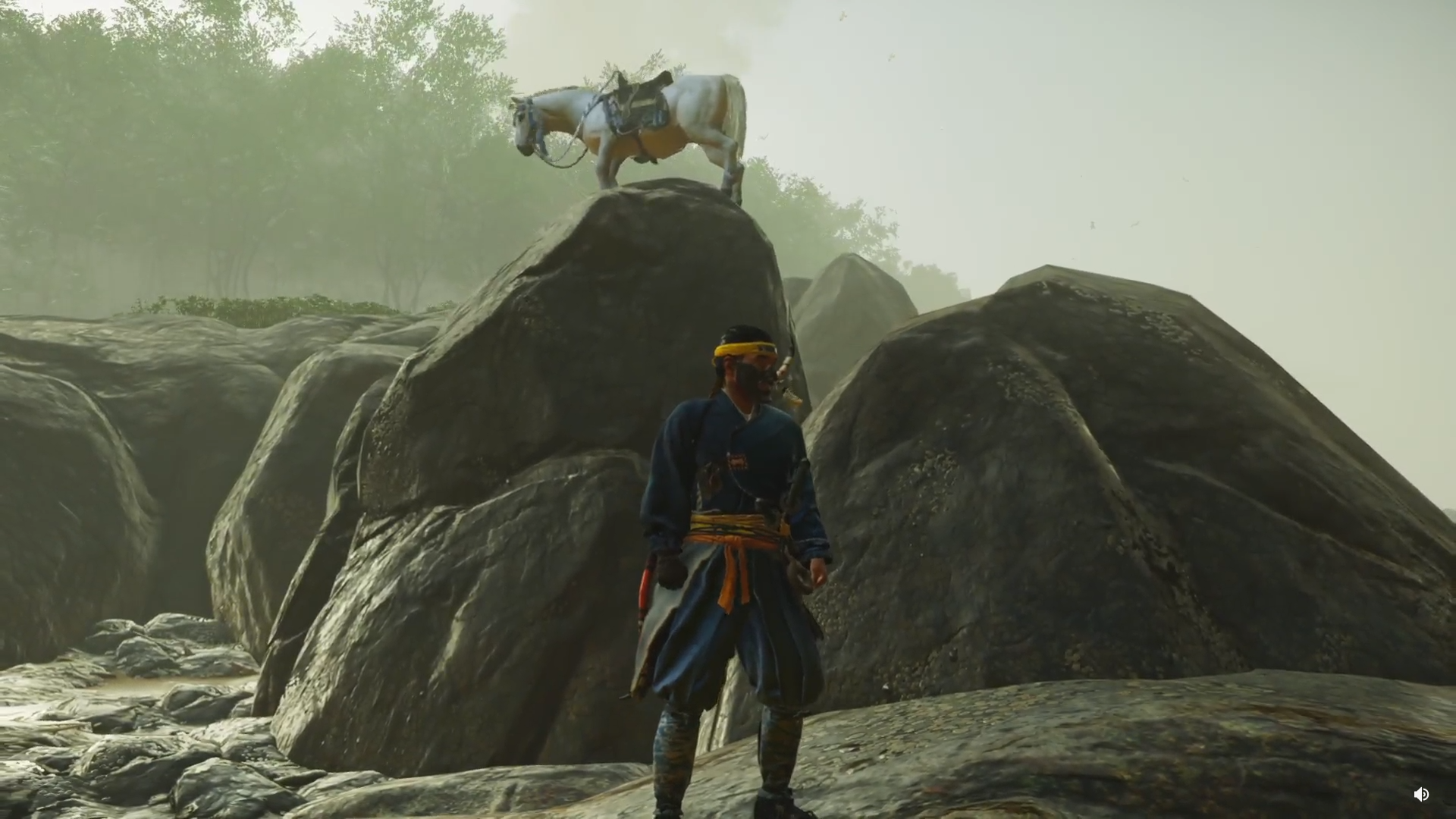 The Ghost of Tsushima horse can have multiple names - I called mine "Kage," which means shadow. Anyway, I think Kage is Roach's long-lost brother.

For those unacquainted with the joint greatest horse in video game history (alongside Agro), Roach is the trusty, equine companion of a witcher named Geralt of Rivia. When he's not galloping across the luscious fields of Toussaint, he's usually hanging out on a rooftop, or on top of a very large rock.
Anyway, people love Roach. The fact he's so vertically curious only makes him more endearing. So when I saw that Kage - not my Kage, someone else's Kage, who could have potentially been named Sora or something - was also into grazing on top of grassless boulders, I thought, "I think that must be Roach's long-lost brother."
Check out the Reddit post below, which shows footage of the Ghost of Tsushima horse clambering around on top of a big rock.
https://www.reddit.com/r/Witcher3/comments/hy7nov/played_ghost_of_tsushima_and_i_guess_sora_is_a/
As you can see, this person did, in fact, name their horse Sora, which means "sky." It's a fitting name, really, seeing as Sora is at all times trying to get as close to the sky as he possibly can. I think Sora is Roach's brother, but I also think he's cosmological extraordinaire Nicholas Copernicus' equine descendant. He's absolutely bonkers for stargazing.
Anyway, Kage - or Sora - is sound. He comes right down as soon as Jin calls him, which is another trait he shares with his coded-to-do-exactly-that brother, Roach. They're related, it's a fact.
In related news, Ghost of Tsushima recently became the PS4's fastest-selling first-party original IP debut. If you've yet to give it a go and are still on the fence, be sure to consult our Ghost of Tsushima review. We've also compiled a handy tips guide to help you bust up Khotun Khan like it's nobody's business.