The voice actor behind The Witcher's Geralt would love to work on Uncharted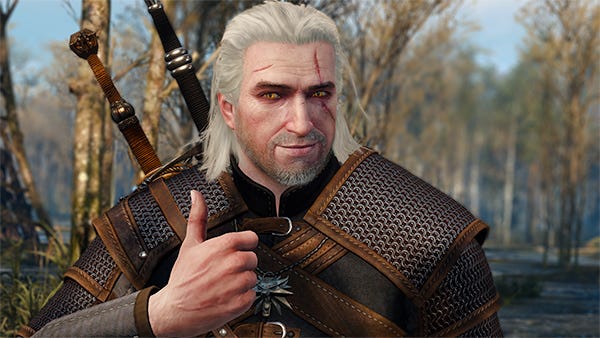 Doug Cockle, the gravelly-voiced actor behind The Witcher's Geralt of Rivia, has been acting in games for almost two decades.
Still, despite all his experience in games, movies, television shows, and even on the stage, somehow Cockle has never worked in motion capture. "I have yet to get into a motion capture suite," Cockle tells me. "It's something I really want to do - it's on my bucket list."
For The Witcher series, the entire thing was done in the recording booth. Cockle never even met the actress who plays Yennefer, and he only met Triss as they passed in the corridors between their sessions.
"I'd love to be part of the Uncharted series," he says. "Tomb Raider - I can't be Lara Croft, obviously, but being in a Tomb Raider game would be a lot of fun.
"I was on a judging panel for BAFTA and one of the games I played was What Remains of Edith Finch. It's like an interactive graphic novel. I just thought it was so beautifully done. That's a developer I wouldn't mind getting in bed with."
So if you want to hear Cockle's voice pop up in Uncharted, Tomb Raider, or whatever comes next from the developer behind Edith Finch, let the creators know.
If Geralt is what he can deliver from a sound booth, I can't wait to see what Cockle does when he finally gets into a mocap studio.
You can follow Doug Cockle on Twitter. If you want to read more about the actor, keep an eye on the site tomorrow for our big interview about the evolution of Geralt.