Gearbox's Pitchford: DNF demo "an important thing to do"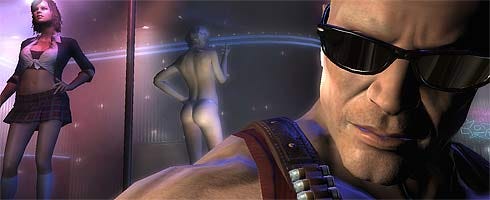 Gearbox Software head Randy Pitchford has told VG247's Stephany Nunneley a Duke Nukem Forever demo in an "important" part of marketing the game, and the developer can now start working on a demo release date following DNF's unveiling in Seattle last Friday.
"I think that is an important thing to do," said Pitchford when asked on the possibility of a demo.
"Now that the cat's out of the bag we can actually make those plans. Now we can get with retailers and figure out the launch window, and figure out demo timing, and work with the first-parties on that.
"We weren't able to do that until this point, because if we did we risked damaging it even further," he added.
Gearbox co-founder Brian Martel was a little less forthcoming about a demo before we spoke to Pitchford, though.
"I don't know anything about that," he simply told us about a demo following the title's announcement on Friday.
Gearbox announced overnight it had gained the rights to the IP from original developer 3DRealms.
Duke Nukem Forever launches next year for PS3, 360 and PC.
Get our full interview with Randy Pitchford here.