Forza Horizon 4 post-launch content revealed: route creator, new cars, free events and more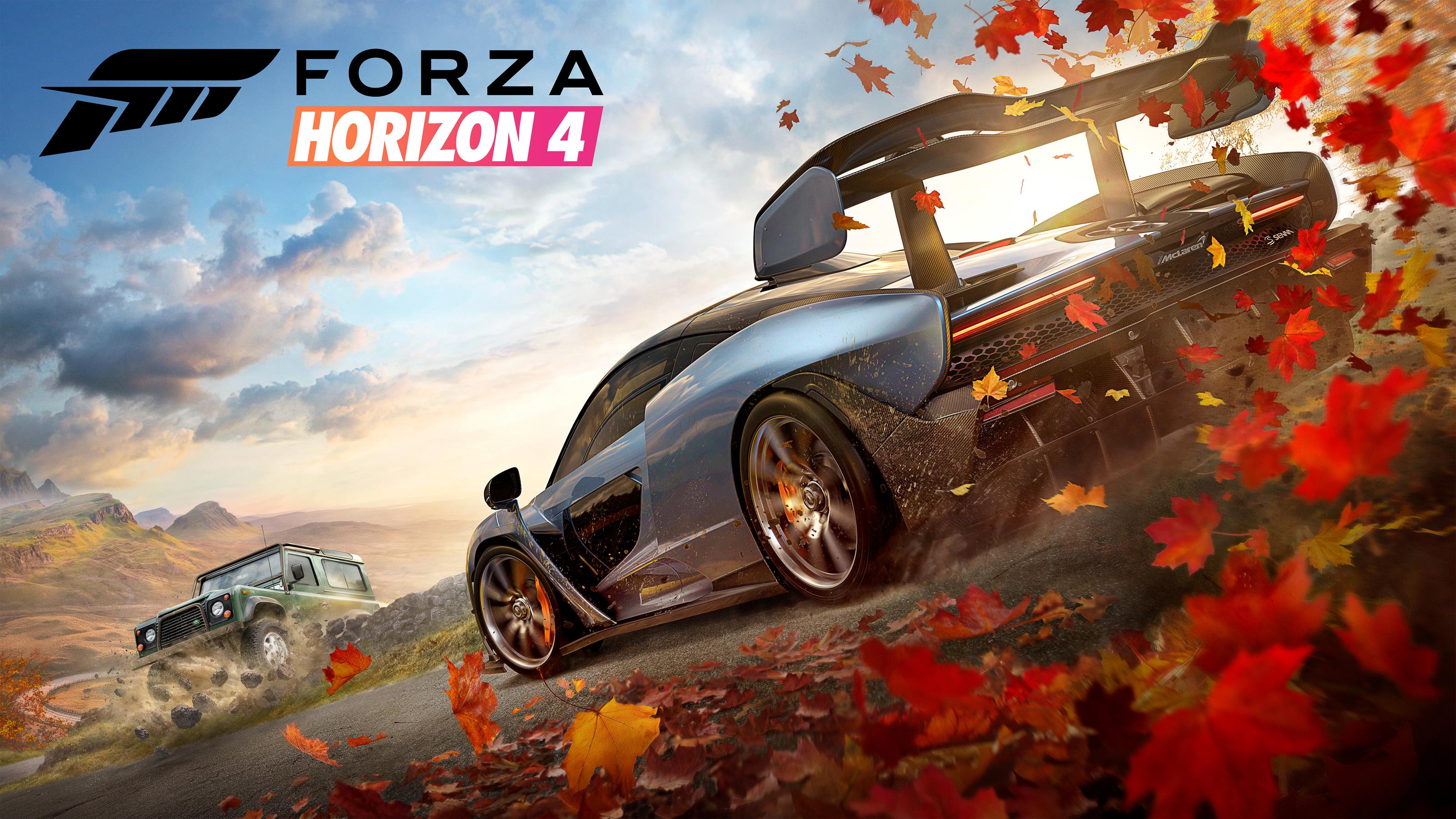 Forza Horizon 4's early access kicks off this Friday, and developer Playground already has big plans for the future.
On the most recent episode of Inside Xbox, Microsoft celebrated the impending launch of Forza Horizon 4 by revealing much of what fans have to look forward to in the next few weeks and months.
Horizon 4's live service starts this Friday with the launch of the Ultimate Edition, which kicks off the week of summer. In the first week, players will be getting five new season events, a co-op event called Trial, and a new speed trap challenge.
Every day of the week will see new Forzathon challenges, with one weekly challenge. Completing those earns you currency that can only be spent at the Forzathon shop, which itself will be updated with new items weekly. All players will able to unlock a new car, the Ferrari 812, while car pass holder will receive two new cars.
You can expect the same structure to follow in week 2, autumn, only you'll be getting the 911 GT3 RS 19 instead. Week 3 kicks off winter and with it, three new season events, a new trial, and a new danger sign challenge. Like the previous two weeks, car pass holders get two free cars while everyone else gets the Chevrolet ZR2.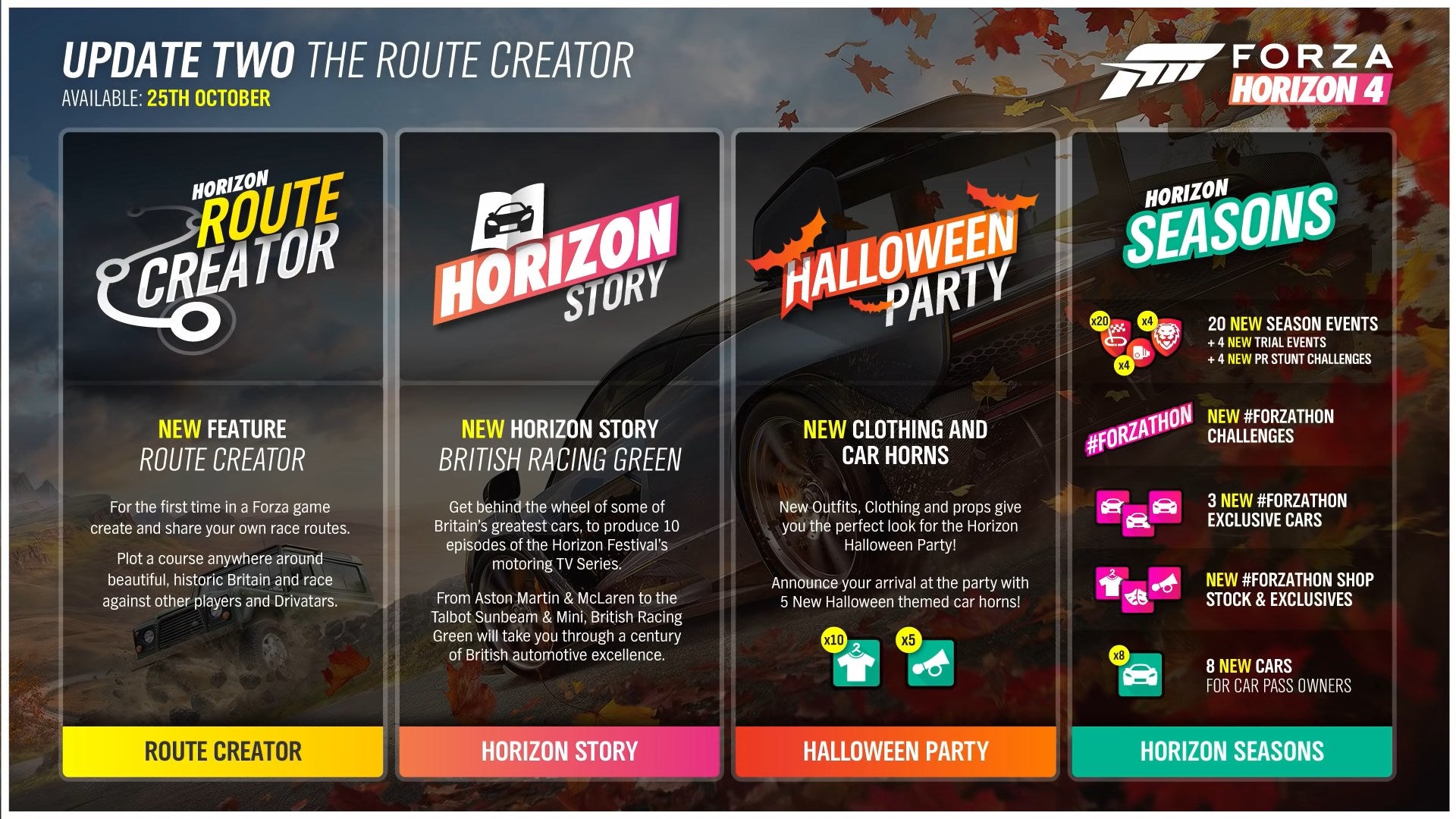 Spring blossoms the following week, with more events, new cars, and the Honda Civic 18. The biggest update, however, drops October 25. It adds the route creator, a feature Forza fans have been asking for since Horizon 3's blueprint races.
The route creator allows players to create and share routes by simply driving up to any of the races available in the world. And, as you're about to see in the demo below, it looks very intuitive to use and doesn't have too many limitations.
October 25 also brings a new Horizon Story called British Racing Green, which adds ten events that focus on showcasing Britain's automotive history. A Halloween event is also coming with the patch, and it'll bring unique outfits and car horns.
It looks very packed indeed, and you can learn more in the video above, and see the route creator in action in the video below.
For more on Forza Horizon 4, check out our guide for all the barn finds, and this list of the game's over 400 cars.
And, if you're feeling nostalgic for classic racers like Project Gotham, Out Run, and Crazy Taxi - check out how to unlock LaRacer missions and what each mission is themed after.
Forza Horizon 4 is out October 2 on PC, and Xbox One.