Fortnite gets Star Wars goodies ahead of in-game Skywalker event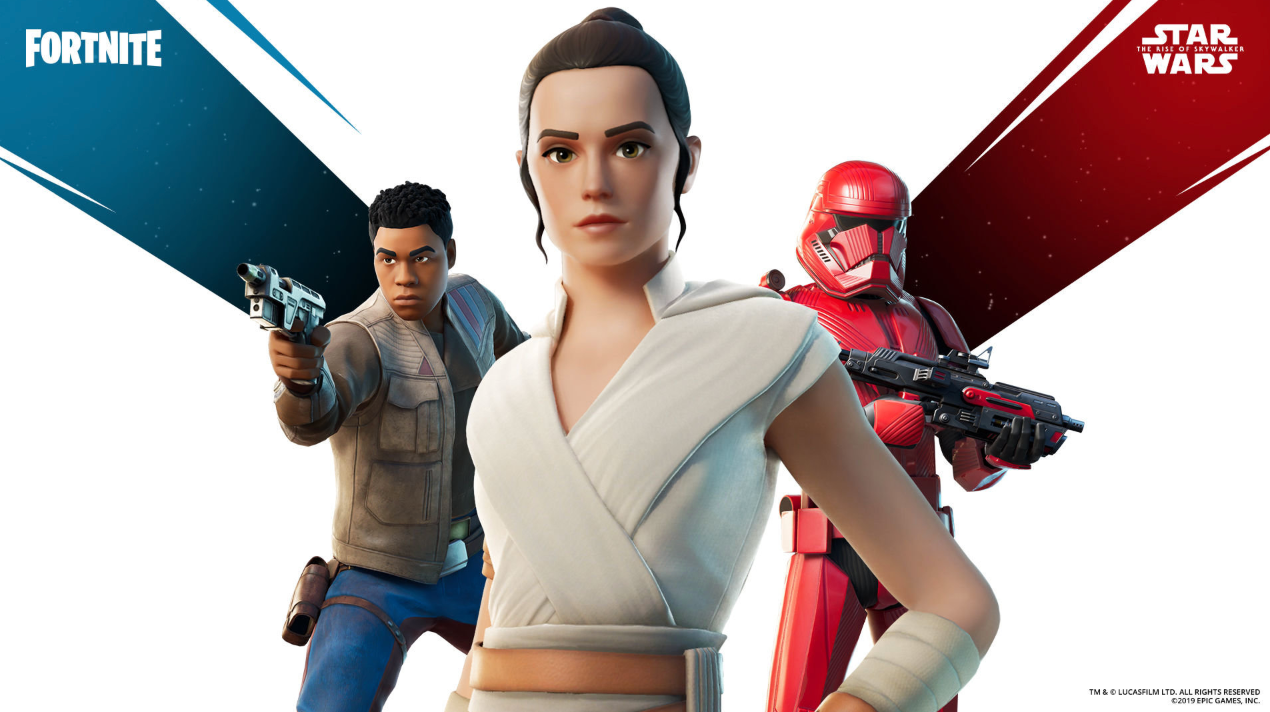 Fortnite got updated with a bunch of Star Wars stuff
That's it. That's the story.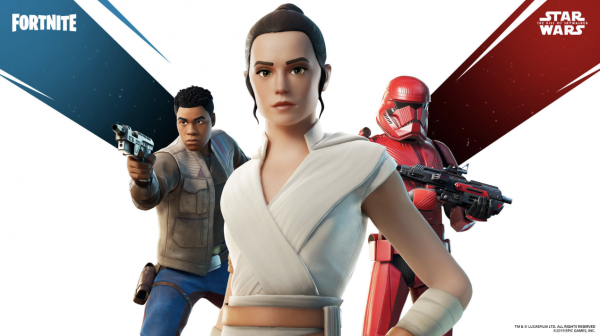 Of course, the biggest gaming franchise in the world right now has the power to pally up with the biggest movie franchise. So now Rey, Finn and Sith trooper skins, plus a First Order TIE Fighter glider are available in game. There's also a Star Wars emote and banner for gifting.
This isn't the first time Star Wars has made an appearance in Fortnite. But this time, Disney is going the extra mile and on December 14th at 2PM ET will debut a new scene from The Rise of Skywalker in the game itself, at Risky Reels drive-in where players will also get a free TIE Whisper Glider.
According to the posters, the scene will be shown 30 minutes after the "doors open" at 10.30am PST, 1.30pm EST, 6.30pm UK on Saturday, December 14. It's said director J.J. Abrams will also make an appearance.
The new Star Wars movie hits cinemas December 20.