Fortnite deleted rumour returns, this time fuelled by Elon Musk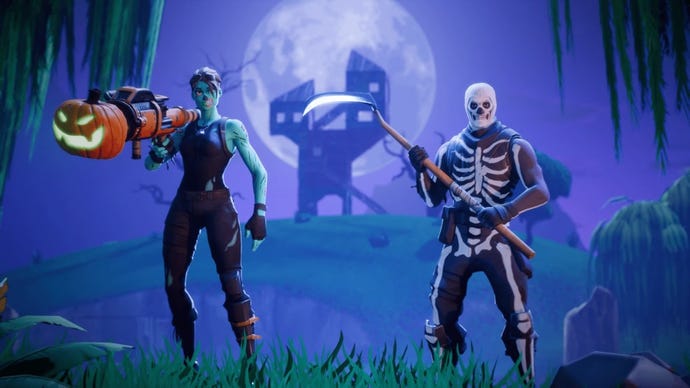 More Fortnite rumours have emerged over the weekend because of a joke tweet from Elon Musk
Fortnite is often at the centre of various rumours, whether that's about new skins, leaked weekly challenges or whether or not it's beloved Battle Royale mode is about to be deleted.
This weekend, fresh rumours appeared due to some bizarre tweets from the equally notorious Elon Musk. He shared a fake news article in which he is claimed to have bought Fortnite and deleted it to "save these kids from eternal virginity", saying that "it had to be done":
Had to been done ur welcome pic.twitter.com/7jT0f9lqIS

— Elon Musk (@elonmusk) October 19, 2018
This isn't the first time Musk has tried to relate with gamers, often adding in little gaming easter eggs into Tesla models, such as the 9.0 vehicle's software update which includes several playable Atari games.
It also isn't the first time that there have been rumours about Fortnite and/or Battle Royale being deleted. Much like the celebrity death rumours, every few weeks or so there is a supposed leak "confirming" it's soon-to-be deletion.
PUBG developer Bluehole previously tried to sue Epic Games for copyright infringement in a long war of the Battle Royales, prompting a spate of hoax messages claiming that they would immediately be deleting the mode from Fortnite.
Unscheduled emergency maintenance was also the source of rumours back in April, where fans took just over 12 hours downtime as a sign that Battle Royale was gone for good. A fake screenshot of a tweet was shared widely across all platforms, despite there being no activity on the official Twitter account. A similar tweet was sent out in September from a fake Epic Games account, thanking fans for their support.
Epic Games has always been quick to refute these messages, though we can't help but wonder who has the time or energy to come up with well-doctored images to send millions of players into a frenzy.
It's safe to say that the Battle Bus, purple cubes and bizarre map events are here to stay for the foreseeable future, so remember to thank your driver.
Fortnite Season 6 Weekly challenges
If you're currently working your way through the Fortnite Season 6 Battle Pass, here are all the challenges so far: