First Injustice 2 DLC characters revealed - get Red Hood, Starfire and Sub-Zero in Fighter Pack 1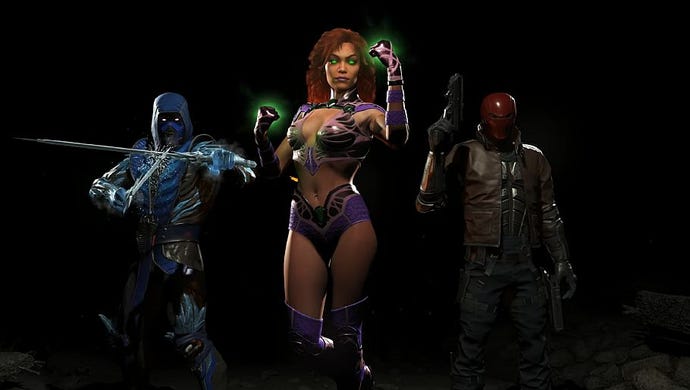 The first three DLC characters for Injustice 2 have been revealed in a new trailer.
more
Those who purchase Injustice 2 Ultimate Edition or the Injustice 2 Digital Deluxe Edition will be handed fighters Red Hood, Starfire and Sub-Zero.
All three characters are still in development, and will be available for download in Fighter Pack 1 after the game launches.
The Ultimate Edition ($99.99) will include a total of nine playable characters; three Premiere Skins for select fighters. This will provide the characters with new looks, voices and dialogue. It also comes with two exclusive new Gear Shaders to provide alternate color themes.
The Digital Deluxe Edition ($79.99) will include Red Hood, Starfire and Sub-Zero as playable characters; a Premiere Skin and an exclusive Gear Shader. It is available for pre-order via PSN and the Xbox Store.
An individual price for Fighter Pack 1 was not provided in the press release.
Injustice 2 will release on May 16 for PlayStation 4 and Xbox One.