Fire Emblem Three Houses is reportedly about 80 hours long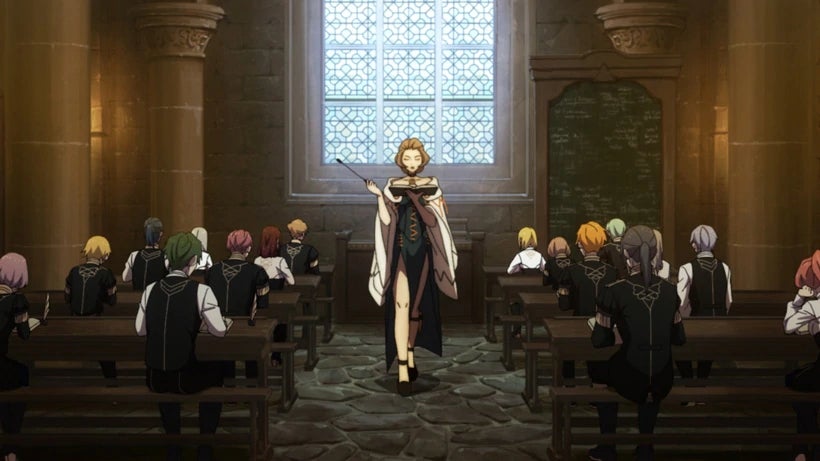 Fire Emblem Three Houses could be the longest title in the series yet.
The latest Fire Emblem game is due to release July 26, and according to director Toshiyuki Kusakihara, it's going to be a very long game.
In an interview with French site Jeuxvideo, Kusakihara has spoken about the game's approximate length.
The interview is in French, but we have a translation of this nugget of info, at least, from 'Stealth' on Twitter:
Yoshiyuki Kusakihara, Director of Fire Emblem: Three Houses said it took him 80 hours just to beat one of the House Path's without skipping cutscenes. Also unknown how many of the sidequests/stories he did.

This is one of my most anticipated games.https://t.co/mf0gdCcwXS

— Stealth (@Stealth40k) July 5, 2019
For comparison, it took me about 50 hours to beat Fire Emblem Awakening on Hard/Classic mode (higher difficulty, permadeath enabled).
If you want to see absolutely everything Three Houses has to offer, it will take even longer than that. Early in the game, you choose between one of the eponymous three houses - the Black Eagles, Blue Lions, or Golden Deer - and the plot differs depending on your choice. This will, no doubt, be incentive for some players to go all the way through three times.
For more insight, you can read our own interview with Toshiyuki Kusakihara about Fire Emblem Three Houses. He discussed the success of Awakening, the work Koei Tecmo put into the game, and all the changes and additions made for this latest title.
Fire Emblem Three Houses launches exclusively on the Switch later this month, returning the series to home consoles for the first time since 2007's Radiant Dawn.