SHOCK: Final Fantasy Type-0 isn't going to take forever and ever to release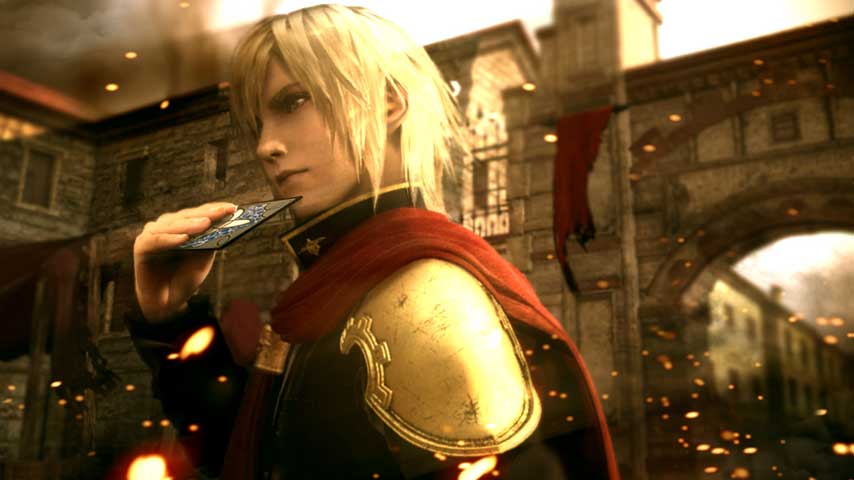 Final Fantasy Type-0 will release in the west within 12 months, which is pretty remarkable given the rest of the game's development cycle has been an unending series of delays.
Final Fantasy Type-0 is coming to the west as a PS4 and Xbox One remake, and Square Enix's decision to get it out the door before we're ten thousand years old seems to be related to its platform of choice.
Speaking to Joystiq, director Hajime Tabata said "we probably wouldn't age another year until it's released".
"We really do want the PS4 and Xbox One install base to grow in Japan as well. So we do want a release as quickly as possible," he said.
I can't imagine why Square Enix might want a nice big next-gen install base, can you?
Tabata said the western release had been delayed because Square Enix had doubts about the PSP's future outside Japan, and did consider a Vita port before deciding on an HD remake. Some adjustments have been made besides the visual upgrade for big screens; Final Fantasy Type-0 is a pretty hardcore portable game, somewhat like Monster Hunter, and the HD release has been streamlined a little to make it play more like a console game.
Final Fantasy Type-0 was originally announced as Final Fantasy Agito 13 as part of the Fabula Nova Crystallis sequence; the Agito name was later resurrected for a companion mobile prequel to Type-0, which is also coming over.
The action RPG released on PSP in Japan in 2011 after five years in development and what felt like forever's worth of waiting. Little did we know the wait was not over; it took three years before the western release of Final Fantasy Type-0 was announced at E3 2014.
In the meantime, fans had put together a translation of Final Fantasy Type-0 for frustrated western gamers. It should have released in August but Square Enix put its foot down.
The cease and desist came after the announcement of western release, but still - it would have been nice to know early enough to have saved all that work. Well, I guess we should have known; the rumours and leaks have been too persistent and credible to ignore. Now, are the rumours of future sequels true?