Fallout: New Vegas bugs swamp YouTube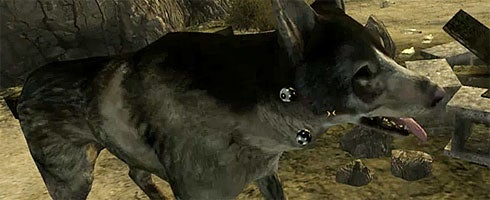 Rotating heads, moonwalking dogs and phantom computers. You didn't expect it to be glitch-free, did you?
A flurry of properly awesome Fallout: New Vegas bugs have been posted to YouTube, including an intro glitch involving a man with a spinning head.
Moonwalking dogs, phantom computers and heads on the ceiling have also been snapped, as you'll see in the videos below.
More serious bugs supposedly include error messages that the game's downloadable content cannot be found and save corruption problems.
Whoops. The Obsidian RPG's out in the UK this Friday. Thanks, Kotaku.