EA Partners boss: Acti has "blown up" Infinity Ward's talent, EA "in this game to win"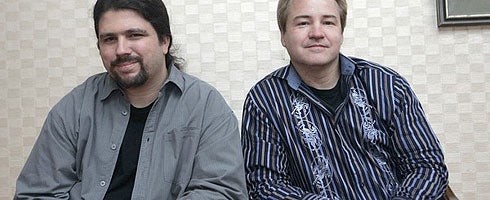 Let's go. EA Partners boss David DeMartini has told VG247 that we can expect more pre-E3 "shots" that show the publisher is aiming heavy guns at the core category, and that Activision has "blown up" Infinity Ward's creative talent.
"Who knows what's going to happen with Infinity Ward now that they've decided to blow up the creative guys that run the place," the exec said, speaking after EA's Crysis 2 reveal in New York last week.
The boss added that there was "turmoil" in the shooter category this year, and opined that Treyarch's impending 2010 Call of Duty effort would mark another "B-team" point for the IP.
"The media has identified the non-Infinity Ward years as the B-team years, and just kind of picking that up from the media and looking at the review scores, they tend to drop down anywhere from 7-10 points in a non-Infinity Ward year," he said.
EA confirmed today that it's signed ex-Infinity Ward heads Vince Zampella and Jason West and their newly-formed Respawn studio. DeMartini said EA now means serious business in the shooter space.
"I think [Crysis 2] is the first shot that we're firing in this battle for supremacy and I think that, even before E3, we're going to be shooting other shots that'll clearly demonstrate that we're in this game to win," he added.
Hit this for more on the Respawn bombshell.
[Pic]