EA Originals will support indie titles and kicks off with Fe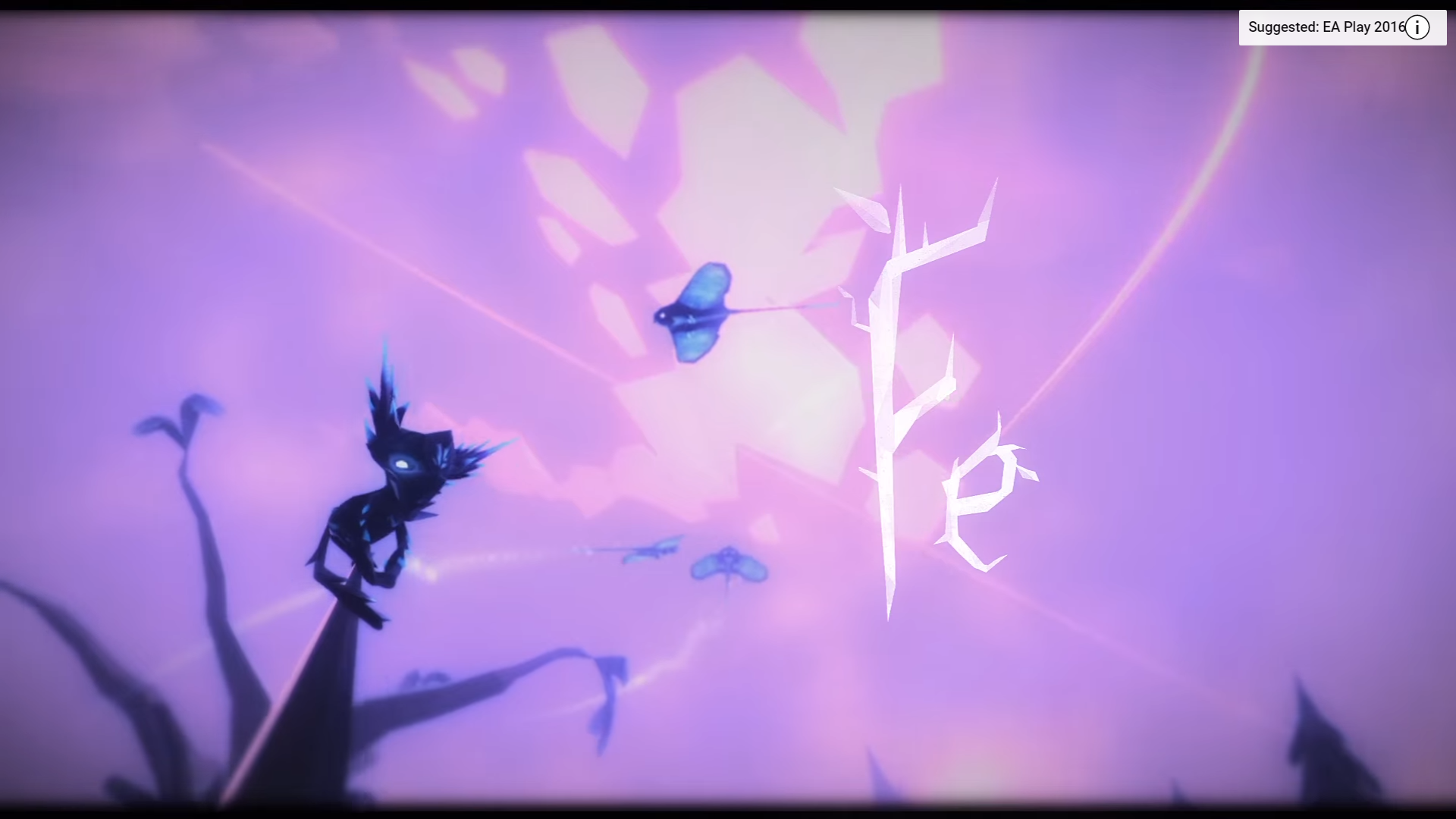 EA Originals is on the look out for great titles like Yarny, and here's their first gem.
EA Originals will support indie titles and kicks off with Fe
From Swedish studio Zoink comes Fe, a game about out relationship with nature.
Waking up as young cub with no idea as to what the hell is going on, you can commune with the plants and animals around you by learning each creature's unique songs.
Not everything you meet is going to be pleased to meet you, and there's an element of stealth involved in avoiding the big, bad, orange guys.
"At its heart, Fe is a personal narrative about our relationship with nature, the land, and its beings," said Patrick Söderlund, Executive Vice President of EA Studios. "It's a wordless celebration of our longing to be one with world around us. It's a story that reminds us that everything in this world is connected, living in a delicate balance that is constantly under threat. It's a game full of discovery, conflict, and relationships.
Fe looks to be a charming game, and EA Origins' objective is to find undiscovered gems like this Yarny and Fe, and work with small developers to bring them to a larger audience.
"EA Originals is about three things," Söderlund explained. "First, it is about taking first-time experiences that are unique, gorgeous, innovative and memorable, and bringing them to the world.
"Second, it is about supporting small developers and helping them make the most of their games. We'll seek a few projects each year for EA Originals, and partner with them throughout the process of development to marketing to publishing.
"Lastly, it is about funding, and offering small studios a level of security with an EA Originals game. Making games is hard. It's a hard business. These developers have taken on the risk of developing a new IP, and great games deserve to be played. So with EA Originals, we want the profits from these games to go into the hands of the studios making them. We want them to be recognized for their work, so they can keep innovating and creating, and so the players get to play more and more amazing games."
There's no word on a release date yet, but we'll keep you posted.