Funcom developing open-world multiplayer game based on the Dune universe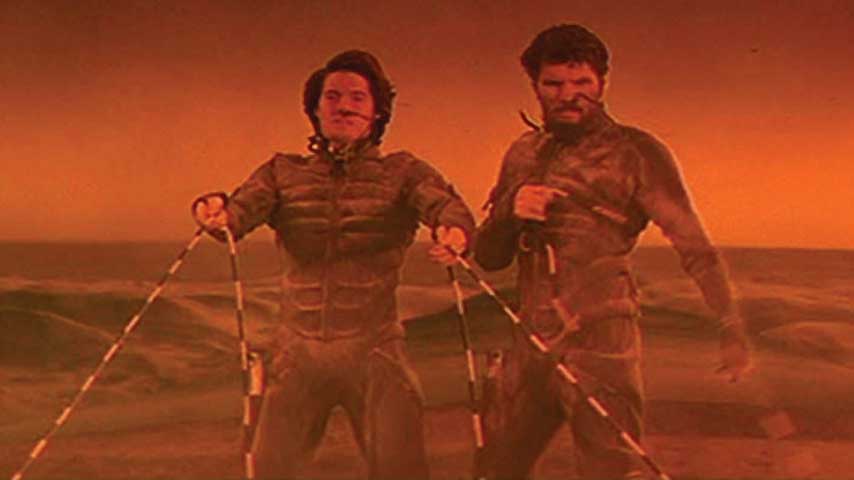 Funcom has signed a deal with Legendary Studios to develop games based on the Dune franchise.
Dune games based on the works of Frank Herbert will be developed by Funcom as part of a six-year licencing agreement.
The deal spans at least three titles on PC and consoles, and the first will be an open-world multiplayer title. The game will enter into pre-production at Funcom sometime this year.
Legendary Pictures is developing a film based on Dune set to be directed by Denis Villeneuve. Recent news states Dave Bautista has signed on to play "Beast" Rabban, the nephew of a baron who oversees Arrakis played by Stellan Skarsgard. According to Paste, Oscar Isaac, is in talks to play Duke Leto and Javier Bardem is being considered for Stilgar.
Timothée Chalamet is said to be starring as Paul Atreides, and the film is said to be slated for a theatrical release in 2020.
We've slapped the trailer from the original 1984 Dune film in below, because why not.
The bulk of previous Dunes video games were real-time strategy games, such as the rather excellent Dune 2. The last game based on the series to be released was Frank Herbert's Dune, a 2001 adventure game for PC and PS2.
Dune Generations, a real-time strategy game set for release in 2001, was cancelled.
Funcom's debut Dune title will be the sixth title based on Herbert's works to be released.