Drive boss Raeburn leaves Codies - official statement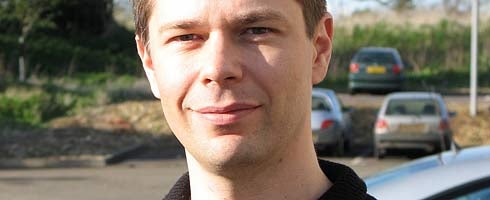 Driving dev boss Gavin Raeburn has left Codemasters, the company has confirmed to VG247.
"After successfully rebooting two of Codemasters' heritage franchises as DiRT and GRID, Executive Producer Gavin Raeburn has moved on to pastures new," said Gavin Cheshire, VP of Codemasters Development.
"Following the recent success of the award winning DiRT 2, it's positive for any individual to move when they feel they're at the top.
"He leaves having built an incredibly talented team that's led by key players who will drive our racing portfolio forward. He has my best wishes and our thanks for all the successes enjoyed during his time at Codemasters."
Raeburn's been with Codemasters forever. He's credited on 1988's Pro Skateboard Simulator, and has since charted a career that's seen him work on Stunt Kids, Psycho Pinball, TOCA 2: Touring Car Challenge, Jarrett and Labonte Stock Car Racing, Pro Race Driver, DiRT and GRID.
There's no word on where he's off to. All the best, Gavin, whatever it is.