Dragon Quest Builders 2 is coming to Xbox Games Pass in May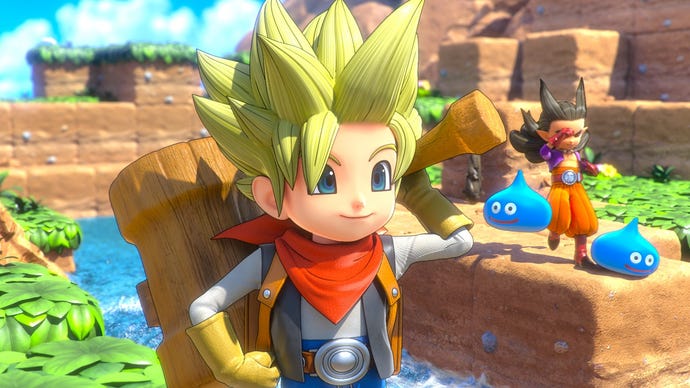 The sequel to the building and exploration spinoff from the main Dragon Quest series, Dragon Quest Builders 2, is coming to Xbox One and Xbox Game Pass soon.
Dragon Quest Builders 2 initially launched worldwide back in July 2019 on both Nintendo Switch and PlayStation 4, hitting PC a few months later in December 2019 – but the game never made it to Xbox consoles. That's about to change, however.
A Microsoft store page appeared for Dragon Quest Builders 2 over the past 24 hours, noting that the RPG spinoff is coming to Xbox One and Xbox Game Pass (for console and PC) on May 3 (May 4 in Europe).
Following the leak, Microsoft officially announced it, noting that the game is indeed coming to the subscription service (PC, Xbox, Cloud) in early May. If you're not a member of Xbox Game Pass or Xbox Game Pass Ultimate, you'll be able to buy the game for $49.99 instead.
In our Dragon Quest Builders 2 review, we called the game "an intoxicating blend of Minecraft and Dark Cloud that's full of variety and charm," and recommended it as a "must-buy". It's a no-brainer if you can make time to play the game via Microsoft's subscription service instead, then.
Our review round-up also demonstrated the quality of the game; it's all 8s and 9s, with some very complimentary language in there.
If you are keen on picking up this unique and interesting title, we have a Dragon Quest Builders 2 room and set recipe guide that'll help you get a grounding in how crafting and creating things works.