Discord Store beta now available for all users alongside Nitro game subscription update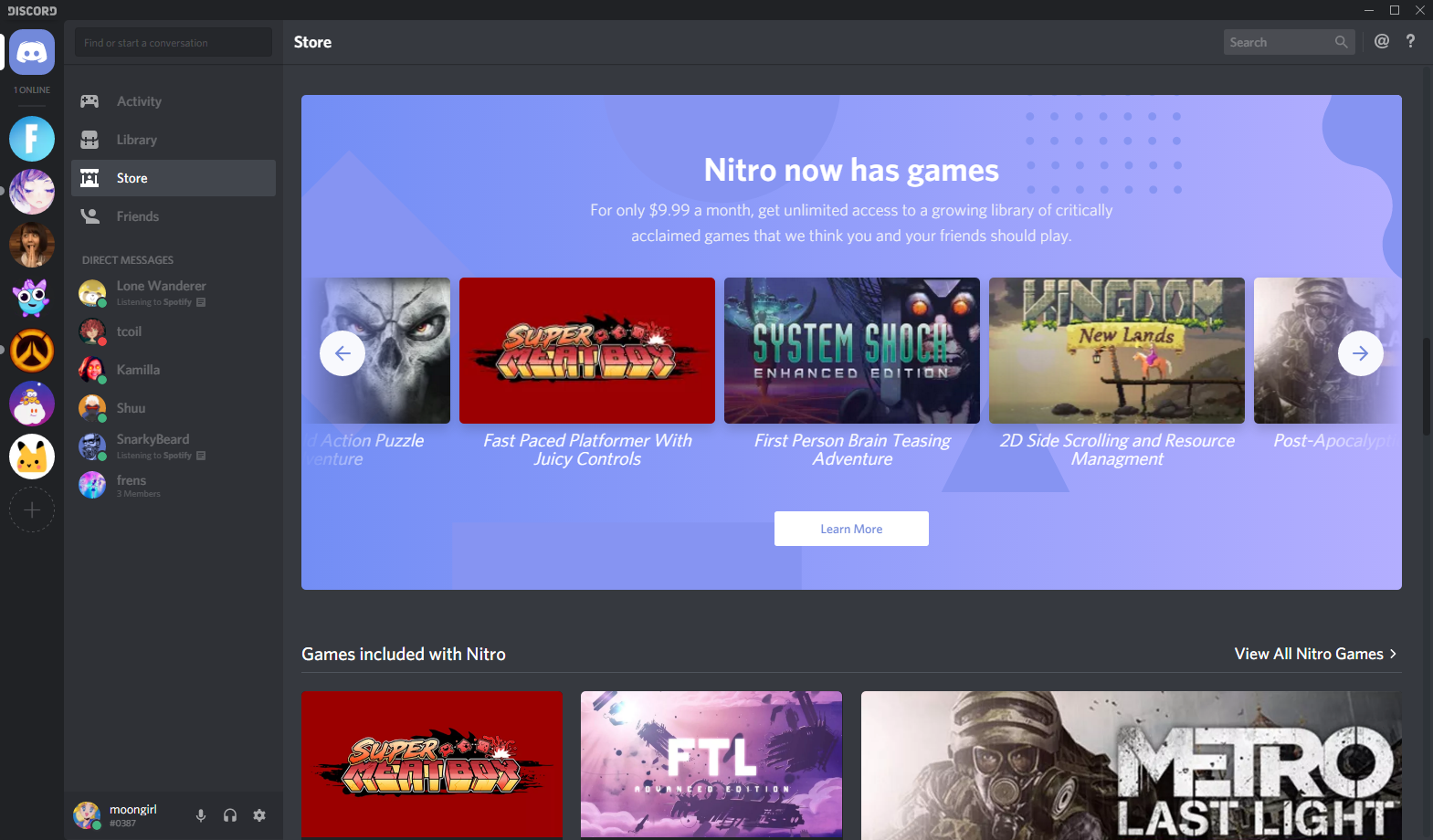 The Discord Store is now open for business, well, it's in beta.
Discord has released the beta version of its new store and it is open to all users. Nitro users will also see an upgrade.
The Store will feature titles from publishers such as THQ Nordic and indie developers. First on Discord titles include: Last Year: The Nightmare, Sinner: Sacrifice for Redemption and King of the Hat.
Nitro subscribers will also find a significant update available, offering over 60 games worth over $1,000 for $9.99 a month.
Discord is also releasing their new "universal library" to further support users and how they find and play games in their library. Users will be able to find and launch any game they have previously played - no matter where it was purchased - from one place.
The Discord Store launched in limited beta in Canada in August.
You can find the initial lineup of games below and a look at the storefront.