Destiny Xur update: should you buy Year 2 Super Good Advice?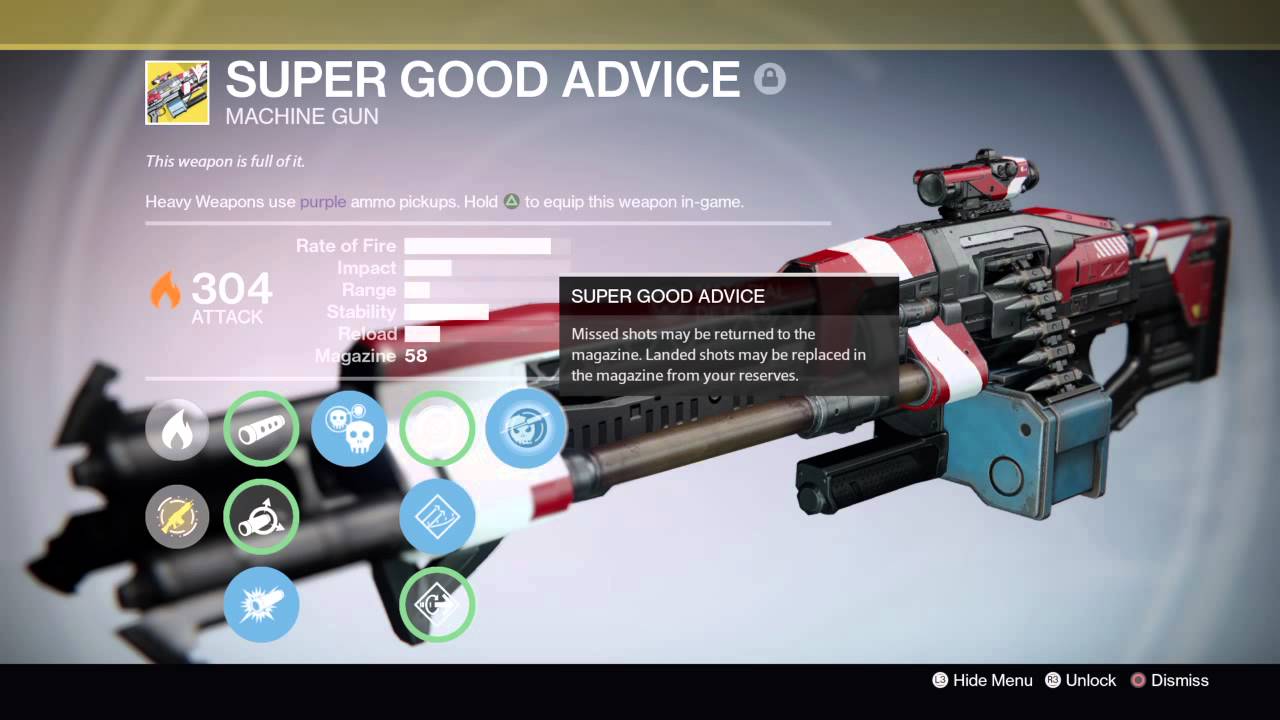 Are Exotic heavies worth your Strange Coins?
Xur returned to the Reef today and brought the upgraded, Year 2 Super Good Advice. Super Good Advice was definitely considered one of the good Exotic heavies during Year 1, though Thunderlord was usually the better choice.
Things are a bit better in Year 2, and the weapon's Solar damage still comes in handy in Nightfalls whenever Solar burn is active, but it's also overall still not great, especially given the other Legendary heavies at your disposal in Year 2 (Harrowed Qullim's Terminus, for example).
It's also not among the top-damaging heavies, which makes it not very useful for PvP where heavy ammo is most precious.
In short, pick it up for the collection, or if you didn't already have it in Year 1. Otherwise, it's a pass.
This article was originally published in July.