Destiny: complete class guide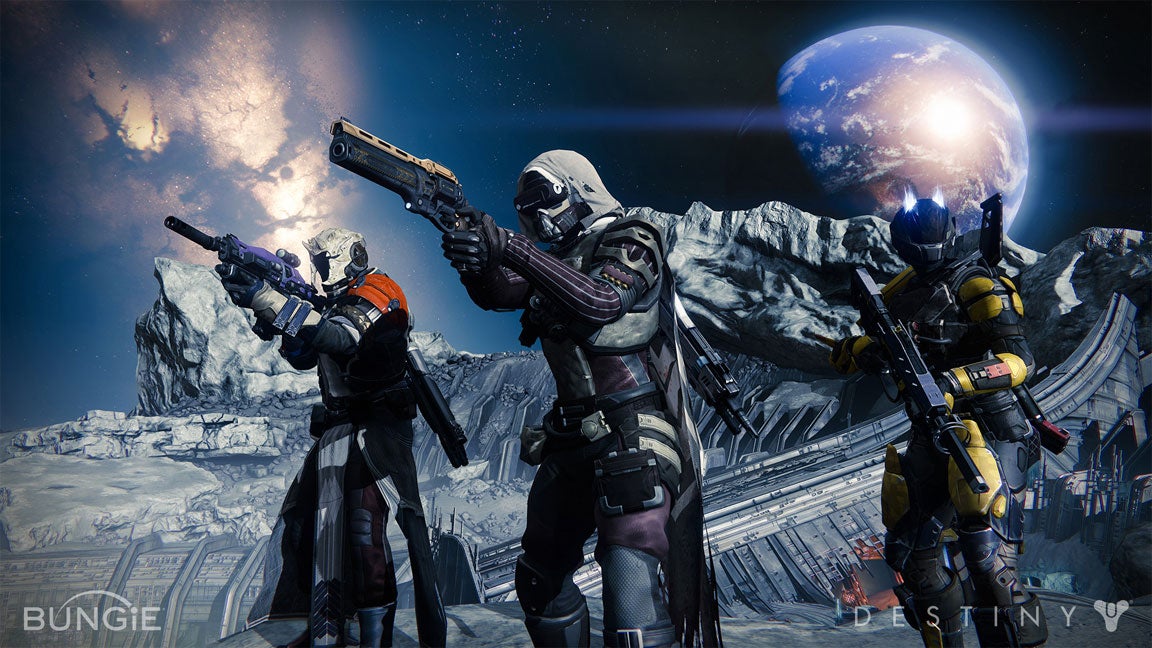 Our Destiny class guide will help you answer the most important question facing new players: what class should I choose?
Destiny players have a choice of three classes - Titan, Hunter and Warlock. Each of these classes is suited to a specific playstyle, and offers two subclasses to further customise your experience.
You'll only have access to one of these subclasses at first, with the second unlocking a few levels in, but even within subclasses you'll have to make progression choices.
Each subclass has a unique grenade, mobility ability, super and melee tree; two stat boost modifier trees; one tree focused on passive bonuses increasing synergy between your abilities; and one final "über" tree with some very interesting and powerful twists on the class formula. Note that some upgrades are cumulative, while others involve choosing between two options - but you can switch back and forth between upgrades to suit your role in a fireteam and equipment on hand.
In the linked guide pages below, we'll examine each class in turn, discussing basic play style, class equipment, mobility ability and stat boost options before diving into the detailed particulars of each subclass.
Later, we'll add more information about how to use each class tactically solo and in fireteams, and details of the best gear for each role. You'll notice each subclass favours one element; stay tuned for our elemental guide, and our tips on forming an effective Raid team.
Destiny releases on PlayStation 3, PS4, Xbox 360 and Xbox One on September 9. Don't forget to visit our Destiny Guide hub for more tips, tricks, walkthroughs, tactics and secrets.