Destiny 2 weekly reset for October 3 – Nightfall, Challenges, Flashpoint, Call to Arms and more detailed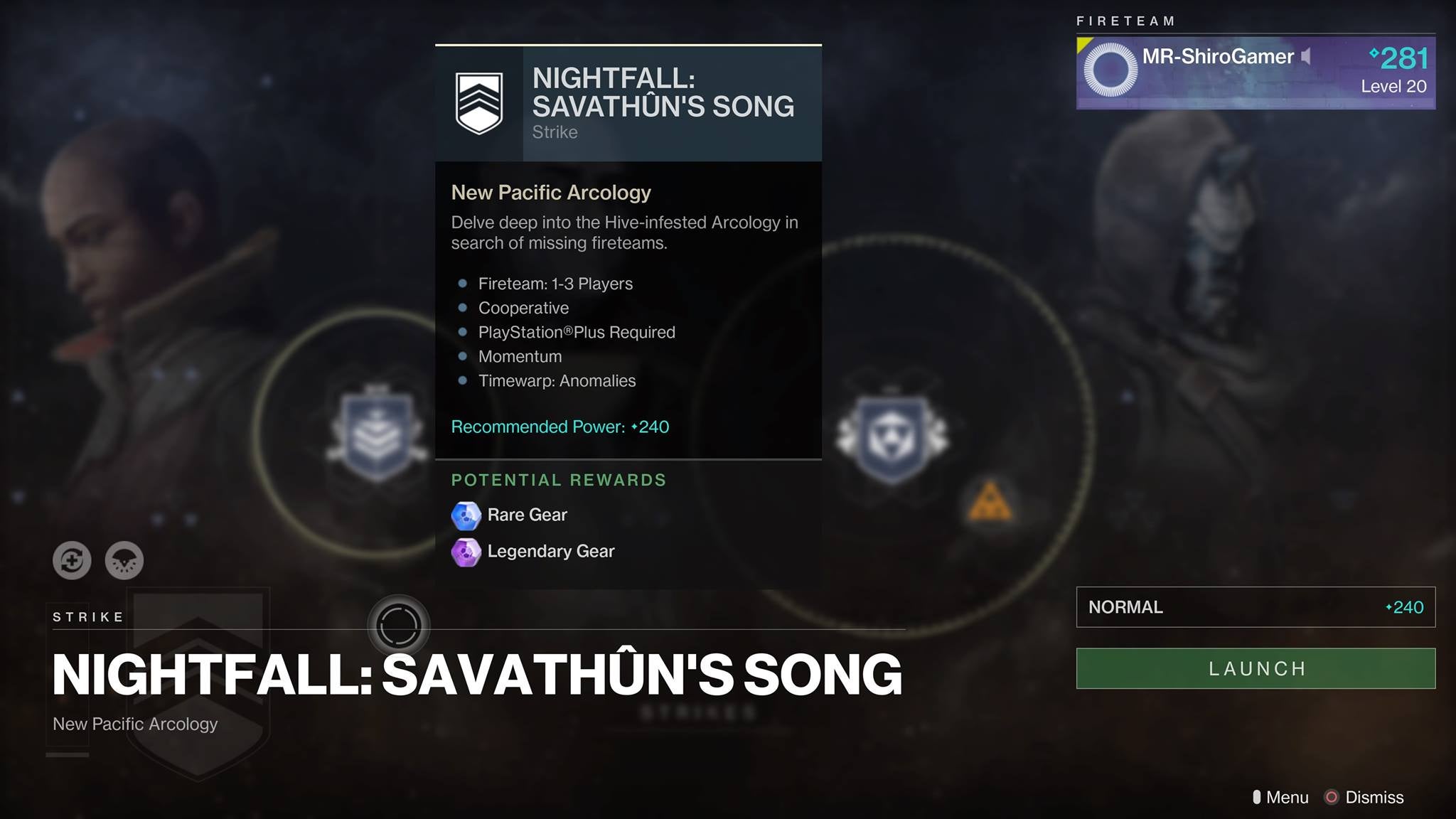 This week's Destiny 2 reset is here.
The weekly reset in Destiny 2 has arrived, bringing a fresh set of things to do and rewards to chase after. Maybe this week will be the one to push you over the 265 Power hump. There's a bit of luck involved, sure, but you can optimise your drops to level up fast.
A new reset means you have a new Flashpoint on one of the four planets, new Milestones in the form of a Crucible quest, a new Nightfall strike, and of course the raid. As always, you can track your progress by holding LT/L2 on the Director screen. If you follow our Destiny 2 guide, you'll know everything each of these activities can offer you.
This week's reset also brings the end of the first Faction Rally in Destiny 2. You won't be earning tokens anymore, but you have until next week's reset to turn in any tokens you have and earn Legendary Engrams.
We should also mention that Destiny 2 servers will be going offline for four hours later today for some scheduled maintenance. When servers go back online, Bungie will announce the winner of the Faction Rally.
Here's everything new this week:
Weekly Nightfall
Savathun's Song is this week's strike with modifiers Momentum, and Timewarp: Anomalies.
Momentum makes it so you only regenerate health and shields while moving, and running accelerates the process. Anomalies will spawn throughout the strike, shooting them extends the mission time.
-Challenges:
Speed of dark - Complete the Nightfall with at least 5 Minutes remaining
Unbroken - Complete the Nightfall with fewer than 3 deaths
The best defence - Shoot down 15 its projectiles before defeating Savathuns Song
Meditations
1AU: the time has come to stop the Almighty. Board the ship, and shut down its annihilation weapon.
Unbroken: find Thumos the Unbroken and take the key codes he carries by any means necessary.
Larceny: break into the Red Legion base and steal the personal shuttle of Thumos the no-longer-Unbroken.
Flashpoint
The European Dead Zone (EDZ) is your weekly destination. Complete Public Events in the EDZ to clear the Milestone, and don't forget to pick up Treasure Maps from Cayde-6 before leaving the Tower.
Call to Arms
Just like the week prior, all you need to do is play a few Crucible matches (5-7) to earn a Powerful Engram.