Destiny 2 - here's a list of all currently known issues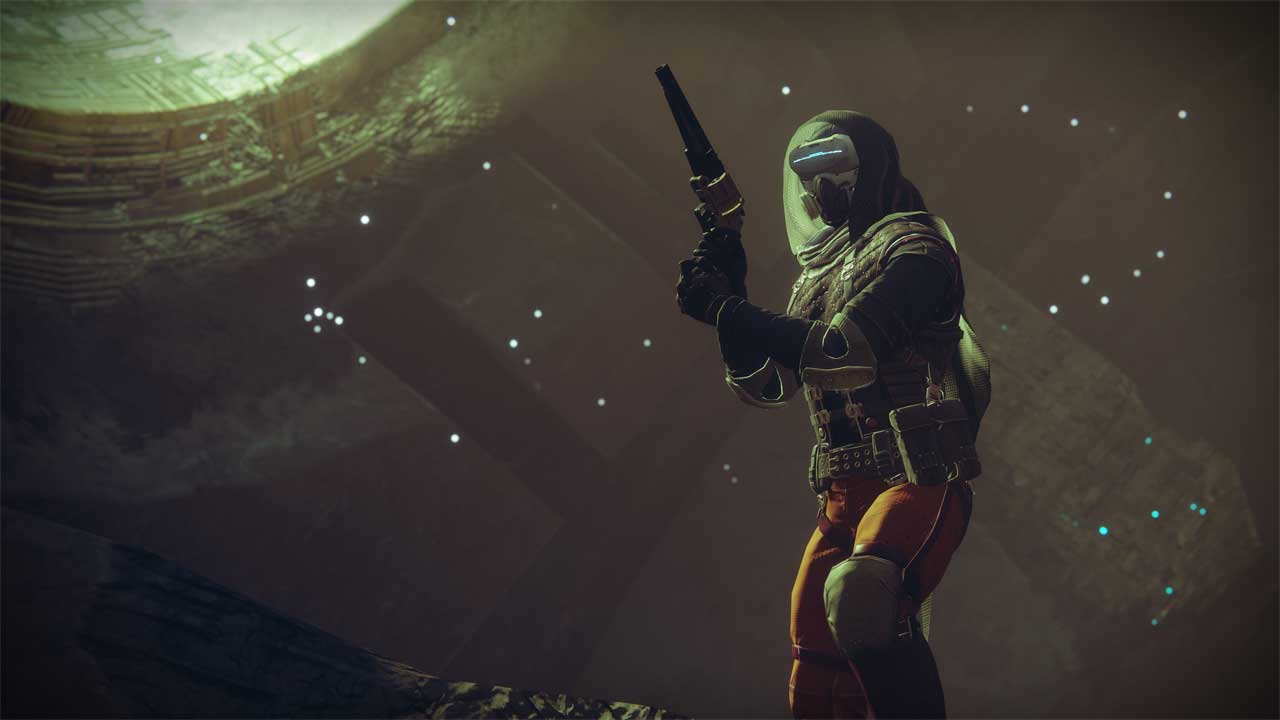 Destiny 2 has had a pretty smooth launch so far, but it wasn't without some problems.
The majority of these aren't big enough to bother most players, but they're nonetheless on Bungie's list of things to get fixed. As part of our Destiny 2 guide we're tracking current Destiny 2 error codes and workarounds, but it's also worth watching out for specific in-game issues Bungie is aware of and actioning.
The biggest concerns the Nightfall strike, preventing those who join in-progress from qualifying for the strike's completion. For now, all players must be present at the start of the strike for it to count for all.
There's also a particularly annoying bug on Nessus in the Sunken Caverns area that happens when a player falls off a cliff there. The Ghost sometimes gets placed in an area that blocks activity progression as a result of this.
Here's the full list as of time of writing:
Quests
Mida Mini-tool: We are actively investigating an issue where Mida Mini-tool is not properly sent to Postmaster. When completing the "Enhance!" Quest, please ensure you have multiple inventory slots available in the Energy Weapons category to prevent this issue from occurring.
Update: this was fixed in the September 12 Destiny 2 hotfix.
Destinations
Nessus: if players proceed to fall off of a cliff on Nessus in the Sunken Caverns area, their Ghost may be placed in an area that blocks progression of activities. Players may be required to return to orbit and relaunch the Destination.
Cinematics
Skipping Cinematics: non-fireteam Leaders cannot skip in-game cinematics. Fireteam Leads must manually skip the cinematic if the fireteam desires to.
Armour Perks
Linear Actuators: the functionality of this perk does not always trigger upon the correct requirements.
Activities
Nightfall: fireteam members who attempt to join a Nightfall activity in progress will not always qualify for activity completion. We recommend that all members be within the fireteam when initially launching the activity.
Memorialization
Emblems: the Lore Scholar emblem will only be awarded to players who have opened the Age of Triumph Record Book within Destiny 1 prior to August 1, 2017.
Prison of Elders: memorialization for the Prison of Elder will show the first time a player defeated Skolas, rather than completing a Prison of Elders activity.
Character: some hair colours do not match their Destiny 1 counterpart.
Inventory
Storage: the first item of Inventory categories cannot be played within the Vault. For example, if a player wishes to place the first Shader present within their inventory into the Vault, they will need to select an alternate sorting for the Shader to be moved from the first slot, then they may proceed to store the item within the Vault.
Subclasses
Sentinel: if a player has swapped their Shoulder Buttons and is guarding when the Titan Sentinel Super ends, they will be temporarily suspended aiming down sights. To resolve the issue, players will need to tap their left bumper.
User interface
Waypoints: tracking a Vendor during an activity will not present a waypoint to players.
Infusion: when an Exotic Weapon or Armour piece is equipped, eligible exotic items under the Infusion tab will be greyed out due to Exotic equipment limits. The item may still be infused as desired.
Player Inspection: Destiny 2 Currencies, such as Glimmer or Bright Dust, will display as "0" when inspecting an alternate player.
Roster: adding or removing a friend on Xbox Live will temporarily remove all friends from the Director Roster on Xbox One.
In addition to the above, Bungie also outlined a number of problems that cropped up following the release of hotfix 1.0.1.3. Here they are:
Trials of the Nine was not disabled properly at this week's ritual reset. Moving forward, players should expect this activity to be available each Friday at 10am PDT through Tuesday at 2am PDT.
The quest step "His Highness's Seal" is not properly incrementing when players acquire Emperor Seals.
Occasionally, objects aren't properly spawning within the Exodus Crash Nightfall strike. Players may need to relaunch the activity for objectives to properly spawn.
Public event completions are not properly granting Clan XP upon completion.
Clan Engrams are not being rewarded to some qualifying players. NOTE: If a player leaves a clan and joins a new clan mid-week, they will not be able to earn further Clan Engrams until the following weekly reset.
If a player creates a new character after an alternate character has earned a raid key on a given week, the key will be erroneously removed from character Inventory. NOTE: Raid keys are removed, by design, with each weekly ritual reset.