Destiny 2: all Warlock Stormcaller subclass skills and abilities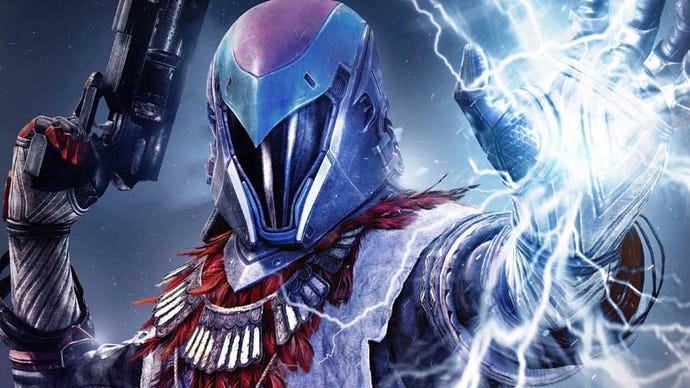 Destiny 2 brings back the familiar fear of crackling Arc energy as Taken King subclass Stormcaller returns to the Warlock's arsenal.
Stormcaller is back in Destiny 2, and arguably better than ever. This roaming, lightning-throwing Warlock subclass is one of the most terrifying sights of the Crucible, and makes mincemeat of swarms of adds in PvE. We're happy to detail this fierce build as part of our Destiny 2 guide.
As usual for Warlock subclasses, the Stormcaller has some tricky synergies. The Attunement of Ions rewards patience, granting a longer Stormtrance to those who hoard their melee and grenade power, chains your attacks from one enemy to another, and grants a short teleport while using your Super.
The Attunement of the Elements is one for co-op fans, as it grants faster charging rifts and a bonus Arc Soul effect on anyone who uses it. Plus, it gives Stormtrance an AoE effect when first cast, which is handy if you're surrounded, and allows Warlocks to charge their abilities with successful distance melee strikes.
Check out the full skill tree below.
This page is part of our Destiny 2 class and subclass guides. Check it out for details on the Voidwalker and Dawnblade subclasses, as well as information on how to use your Super effectively and combining class powers to maximise DPS.
Super: Stormtrance
Summon Arc Lightning in your hands. Fire repeated blasts of Arc Lightning from your hands at your enemies
Grenades
Arcbolt Grenade
Chains bolts of lightning to nearby enemies.
Pulse Grenade
Periodically damages enemies inside its explosion radius.
Storm Grenade
Calls down a focused lightning storm.
Class ability: Rifts
Healing Rift:
Conjure a well of Light that continually heals those inside it.
Empowering Rift:
Conjure a well of Light that increases the attack power of those inside it.
Jumps
Balanced Glide:
Glide jump ability provides bonuses to both speed and control.
Focused Burst:
Glide jump ability provides an initial burst of speed.
Controlled Glide:
Glide jump ability provides better directional control while in the air.
Attunement of Ions - passive skill tree 1
Chain Lightning
Deliver an electrocuting Arc melee strike at extended range that chains from the struck target to another enemy nearby.
Transcendence
When cast with full grenade and melee energy, Stormtrance lasts longer and fully restores health.
Arc Web
Enemies Damaged by your grenades chain deadly lightning to nearby enemies.
Ionic Blink
Press the Sprint button to teleport during Stormtrance.
Attunement of the Elements - passive skill tree 2
Gale Force
This electrocuting Melee Ability hits at extended range and recharges your Super, grenade, and melee energy.
Landfall
On casting Stormtrance, fire a bolt of lightning into the ground, creating a devastating shockwave under you.
Rising Storm
Your Rift charges faster when allies are near.
Arc Soul
Your Rift now grants you or any ally who uses it an Arc Soul to aid you in battle.