I played 100 hours of Death Stranding and didn't know Sam had a chameleon suit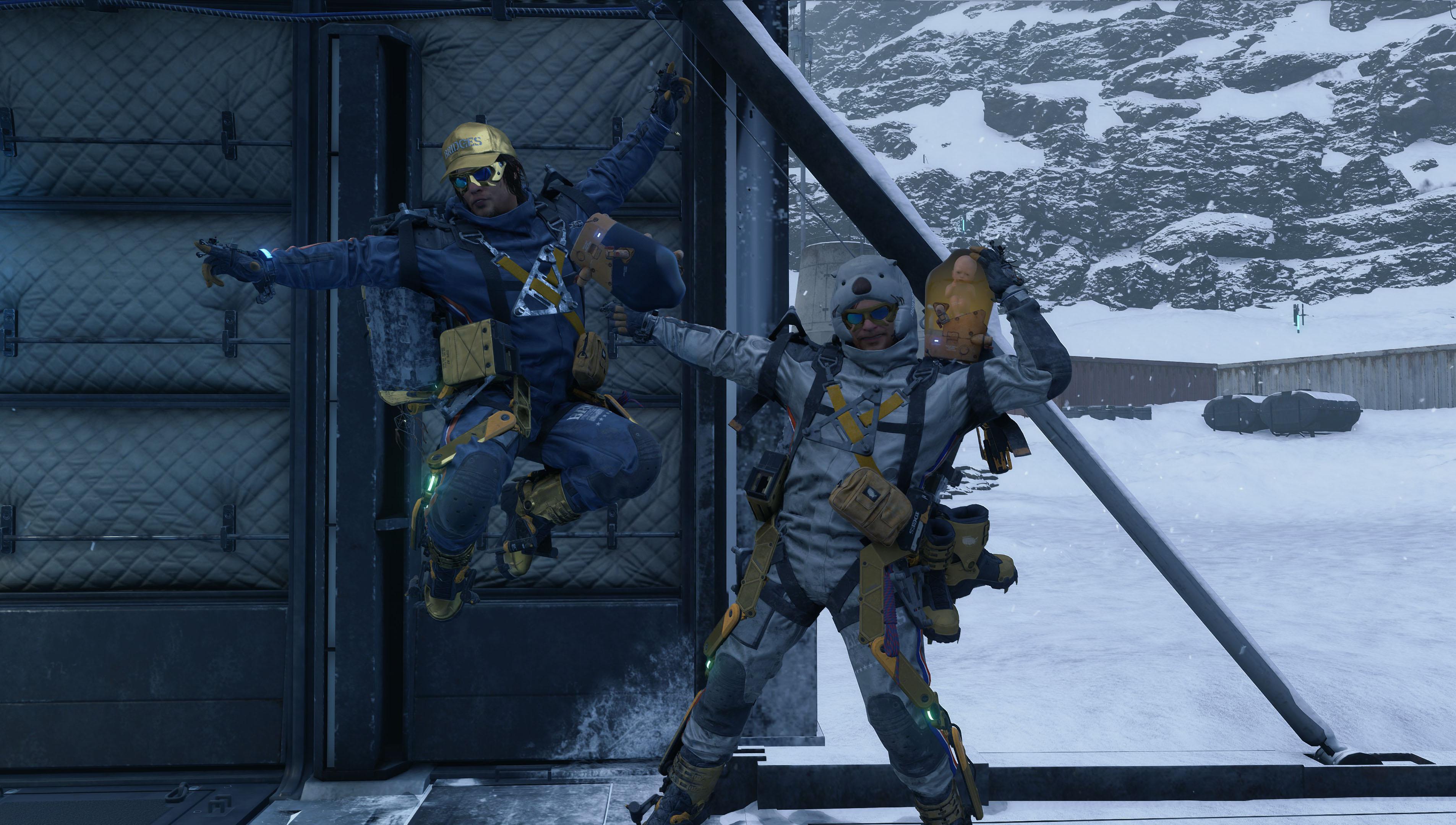 I have spent a significant amount of time playing Death Stranding and was today years old when I learned that Sam Porter Bridges wears what is essentially a chameleon suit.

Don't get me wrong, I knew the suit appeared to change colour at times, but I never really thought to look into it. I assumed it had to do with the lighting, or... I don't know! I usually had so much cargo stacked on my back, arms, and legs that I couldn't even see the suit. If you're concentrating on a slow descent from the peak of a gigantic, unforgiving mountain, the last thing you're thinking of is, "oh, that's a slightly darker shade of grey than before, isn't it?"
Anyway, the Death Stranding subreddit has returned from beyond the grave ever since Kojima's latest launched on PC. As a result, I'm being reminded of things I thought were cool, as well as being introduced to details that are even cooler - like Sam's chameleon deliveryman suit.
Check out the Reddit post below, which features a pretty solid explanation of how Sam's suit changes colour - i.e., it sets him against two different backgrounds and the suit matches them.
https://www.reddit.com/r/DeathStranding/comments/hwatyd/did_anyone_else_notice_sams_overall_changes/
"Did anyone else notice Sam's overall changes colour in snow?" wrote the poster. (I didn't!)
"I thought it was just staining from snow and I was crazy, but side by side the colours are markedly obvious." (I didn't think so!)
Anyway, another commenter pointed out that it's like Snake's chameleon suit from Metal Gear 2. As Sam steps on and off snow, it changes from dark grey to a lighter shade, and vice versa. However, that doesn't quite explain how MULEs still manage to spot you from a million miles away despite the fact you're wearing proper chameleon-tier camo.
If you've yet to give Death Stranding a go, here's our review.