Dark Souls 3 is a "turning point" for the franchise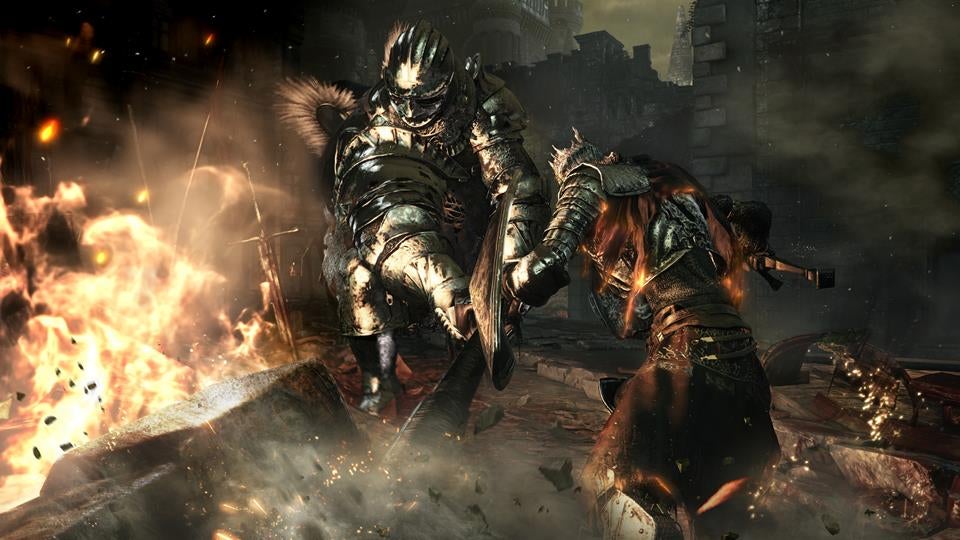 Dark Souls 3 is the culmination of its creator's hopes and dreams - and the beginning of something new.
Dark Souls creator Hidetaka Miyazaki has made some very interesting comments about the upcoming third entry in the series, which is arguably the fifth game in a broad family if you include Daemon's Souls and Bloodborne.
"Dark Souls is my life's work. Everything I came up with for Dark Souls 3 is based on my personal preferences," Miyazaki told Gamespot.
This alone is a pretty exciting thing to hear, as fans definitely noticed the absence of Miyazaki's personal touch in the excellent but-not-quite as compelling Dark Souls 2. But Miyazaki had something more to say:
"However, Dark Souls 3 is also actually the turning point for the franchise," he said.
What does that mean? Gamespot, which heard the comment in context, said Dark Souls 3 will pave the way for something new.
It's not clear whether it's related, but Miyazaki also said he has plans for several new projects, and is interested in bringing the Souls ethos to other genres besides fantasy.
Dark Souls 3 is coming to PC, PS4 and Xbox One in early 2016.