The Crew 2 rolls out Gator Rush update and PC free weekend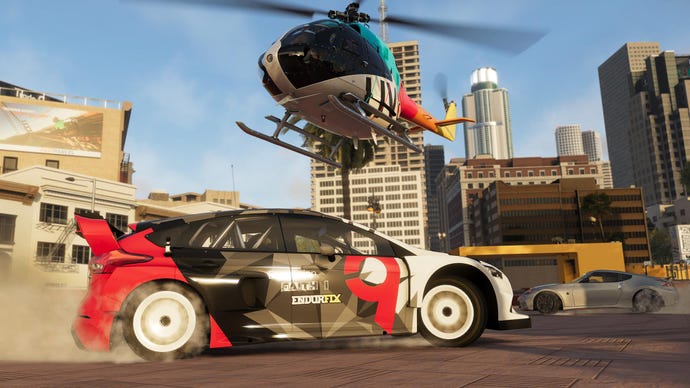 Ubisoft is holding a free PC weekend to celebrate The Crew 2's first major update, and you can pre-load it right now.
A few months after launch, Ubisoft is finally ready to unveil The Crew 2's first content update - Gator Rush. The publisher is also using the opportunity to heavily discount its core game, and even offer a free PC weekend.
Gator Rush focuses on the Bayou swamp, which isn't exactly known for on-road racing. As such, the update includes three hovercraft vehicles and a hovercraft discipline, allowing players to drive on multiple terrain types - such as water. Gator Rush also redesigns the Lake Michigan and Glacier Park locations with steeped slopes and banked curves. Finally, the update introduces Ace mode, a difficulty setting that awards Legendary loot and other bonuses.
Meanwhile, season pass holders will get early access to new monthly vehicles: the Ariel Nomad 2015 and XK Armored 2018. All other players will be able to access them on October 3, 2018.
Of course, all these updates aren't helpful if you don't actually own The Crew 2. Thankfully, Ubisoft is rolling out a free weekend on Uplay PC. During this time, all PC and PlayStation 4 game editions will be given 40% discounts. You can pre-load in advance of the free weekend using this guide.
The Crew 2 is available now for PC, PS4, and Xbox One. The free weekend kicks off on September 27 at 7am UTC, and ends on September 30 8pm UTC.