Crash Commando getting new add-on content this week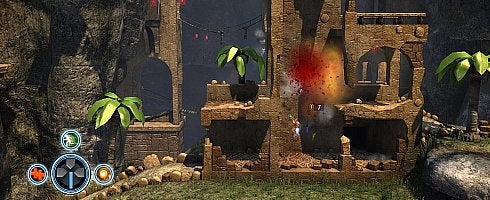 It has been announced over on the US PS Blog that Crash Commando will receive some add-on lovin' this week along with a free patch August 27.
The add-on will include six new characters: Colonel Chaos, Army Chick, Nukem Ninja, Maid Mayhem, Gangster Rapper and Reggae Rasta. Characters come in packs of two and will run you $1.99 each.
The Heist Map Pack contains two new large maps with the Heist game mode where you must grab the bag of cash and get to the safe to deposit it. The bag is heavy and you won't be able to use any weapons so you must rely on your teammates. Once you get the pack, you can play Heist mode on all the standard maps too which will run you $2.99.
Also, if you prefer, you can get the map pack and all characters for $4.99.
Patch notes are as follows:
Rebalanced primary weapons
Portraits of the characters on the standing screen
Access to the online store within the game
Specific invert axis option for the turret gun
Improved sound output levels
Taunt animation when standing still added for original characters
Improved BOT AI
A video of the new map pack is below the break with more information through the link.