Crash Bandicoot is coming to Skylanders Imaginators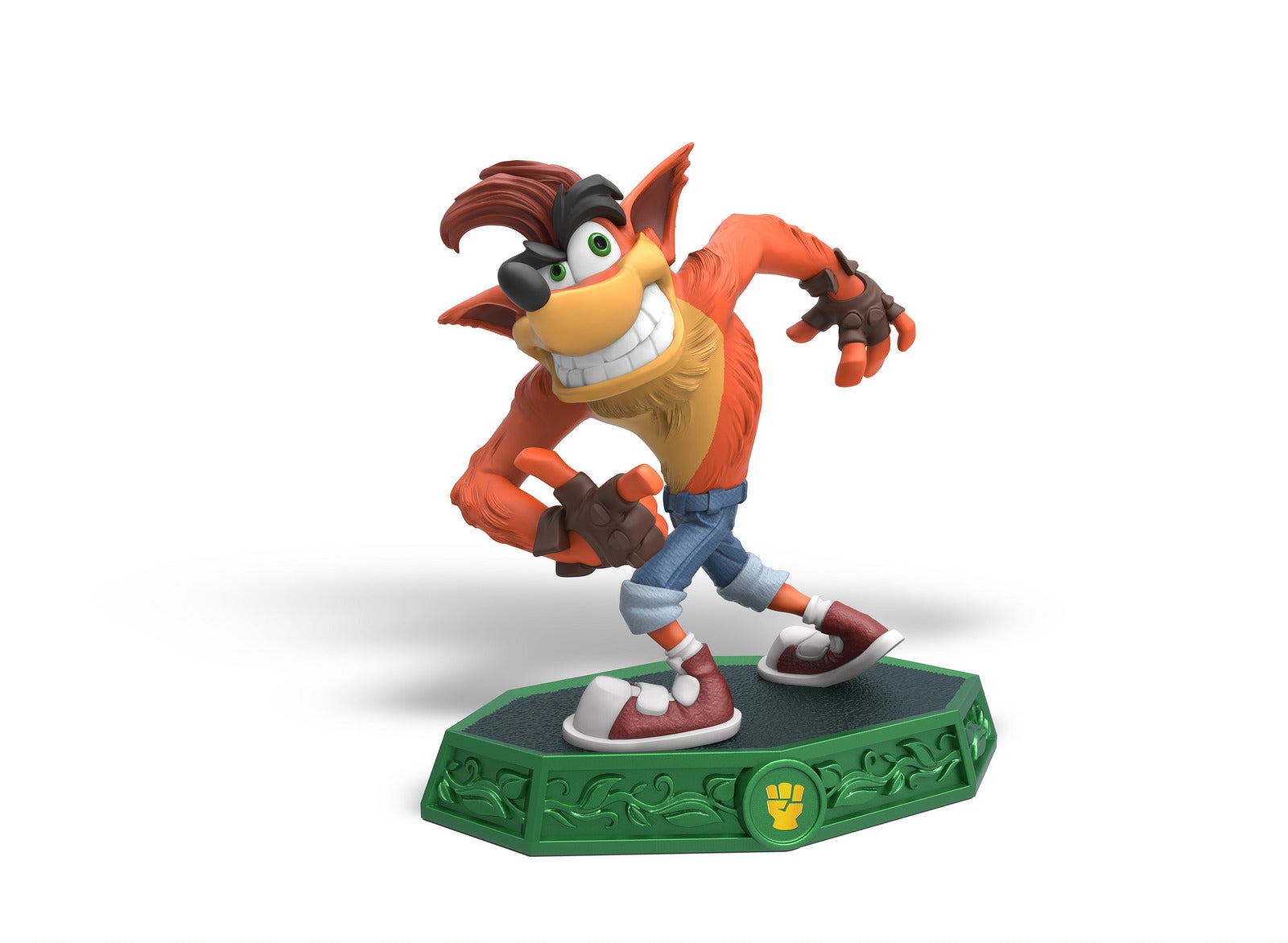 Crash Bandicoot is going to be a PlayStation 4 exclusive character in the next Skylanders game.
Crash Bandicoot is coming to Skylanders Imaginators
Crash's return has been rumoured, and it was confirmed during Sony's E3 conference that the first three games are getting remastered. He's also going to make a cameo appearance in Skylanders Imaginators.
Over at the PlayStation Blog, Vicarious Visions' David A. Rodriguez has confirmed that several Crash trademarks will be appearing in the game. He lists the following traits that will be exclusive to the Crash figurine:
Crates!
No Crash game would be complete without these ubiquitous wooden boxes. Jump on the TNT Crates to blow them up, or collect the Bazooka Crate to get a rocket launcher and jetpack that allows you to attack from high in the air!
The Yo-yo
Every Sensei in Skylanders Imaginators has a devastating Sky-Chi attack, their most powerful move. Crash's Sky-Chi attack is to use his yo-yo to yank his enemies into a
spin attack!
Spinning
Crash Bandicoot would not be complete without his signature spin attack. Rest assured that we have heard your silent demands and delivered on this classic move.
Life System
Anyone who has played a Skylanders game knows that the game uses an RPG-style health meter, while the Crash games have traditionally used a life system. It was important to us that we kept the spirit of that feature while folding Crash into the Skylanders game system.
To achieve this, we built a special Life System just for Crash in Skylanders Imaginators. When Crash is defeated in our game, he reappears with an animation inspired from the past Crash games!
Not only that, when Crash throws crates around he has a chance of throwing one that holds up an extra life.
Aku Aku
Crash doesn't speak (most of the time) and we wanted to make sure that he communicated in a way that was familiar to fans but wouldn't confuse new players and soon-to-be new fans!
Enter Aku Aku! He provides a voice for our silent Bandicoot when the player needs to communicate with him.
Aku Aku has been Crash's best friend and guide since day one. We would have been remiss if we'd excluded him.
As a Sensei, Crash has some special abilities he can impart on player-created Imaginator characters. Aku Aku handles all the voice stuff.
Not only that, when Crash is defeated, he is shielded for a short period of time by the wise and wooden Aku Aku!
Check out the gallery below - the figurine itself looks fantastic.

Check out ourPlayStation conference page for the highlights of Sony's show, and be sure to check out our E3 Hub for all the unfolding E3 news.