Chicory is a really lovely, colourful indie game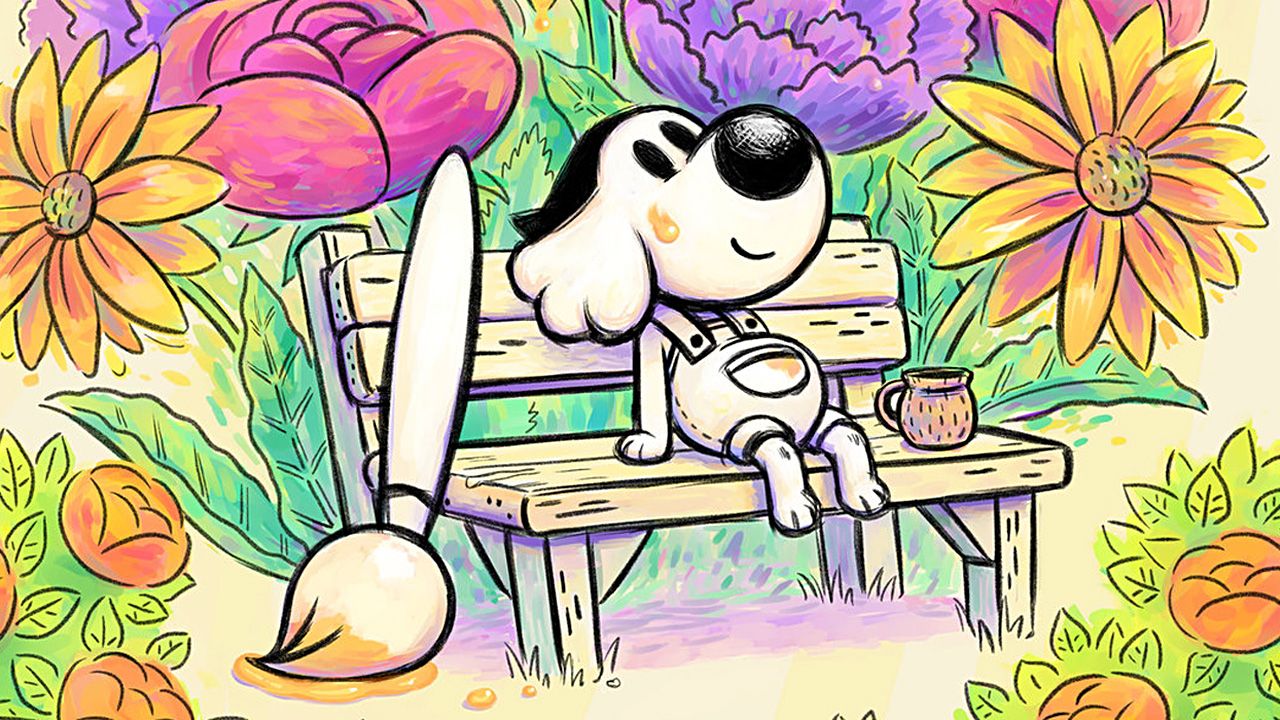 We've played the opening few chapters and, well, awwww, it's so nice.
Sometimes you play a game and just can't help but be won over by its charm. Chicory is one such game. Dorrani and I have been playing it for a little while and give our impressions in this video below.
If you didn't watch that and want a very brief overview (watch the video, it's all in there!), then this is a top-down (but also sort of Peppa Pig style side on view situation) adventure game in which the world has been rid of colour. The person who used to wield the special brush that painted the world is having a bad time and has given up on the job, leaving you, the janitor, to take over and bring colour back to the world.
A puzzle-filled adventure full of quirky characters, we really like what we've played so far of Chicory. It's out now on PC, Mac, PS4, and PS5. It might play a bit better on PC as the mouse allows for smoother brush control, but on PlayStation you can use the touchpad to draw - it's not perfect, but it does the job. We'd go for PC if you have the option, but all versions are lovely. If you pick-up Chicory, let us know what you think by posting in the comments below.