Carmack: Digital distribution is "the wave of the future for everything"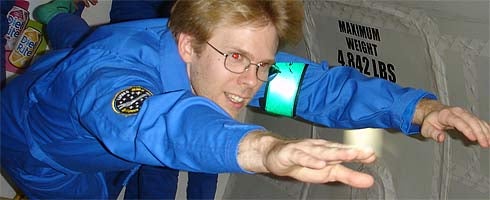 John Carmack believes digital distribution is the "wave of the future" and everybody knows eventually this will be the way to purchase game titles.
Speaking with The Telegraph regarding RAGE HD on the App Store, Carmack also said he liked how obstacle free releasing titles through Apple's storefront was for publishers.
"You know, I really, really like the App Store platform as far as being able to remove obstacles to getting your product out," he said. "You don't have to cut deals with publishers. It's almost completely egalitarian on there. It's great to see all the small teams that wind up making these breakout hit games for the Apple devices. The fact is; on this platform, we can go ahead deal with fifteen-a-day feedback on there and directly interact with the consumers, make changes and get things out".
While he is a big supporter of everything digital, Carmack admits packaged goods are still "critical" for consoles at this point in the market.
"It is the wave of the future for everything," he said. "Everybody knows that eventually [everything]will be digital distribution like this – it's only a question of time. Clearly, packaged goods sales are still critical on the big platforms at this stage, but that's all going to go away sooner or later.
"This is the model of the future."
Last week, Carmack said RAGE HD would eventually get a Game Center patched in, but no new missions or weapons would be released in future updates.
The console and PC versions of RAGE are slated for next year.