Techland is teasing Call of Juarez: Gunslinger on Switch
It is all but confirmed now that Call of Juarez: Gunslinger is on its way to Nintendo Switch.
Techland is seemingly starting a hype campaign for the release of Call of Juarez: Gunslinger on Nintendo Switch. Our very own Kirk received an Old West-themed postcard in the mail today teasing it, complete with stains and era-appropriate iconography.
The only thing that stands out is the gunslinger playing a on Switch. The screen shows what is most likely Call of Juarez: Gunslinger, the last game in the series. The postcard also promises a reveal a week from now, on Thursday, October 24 at high noon PT, which is 3pm ET, 8pm CST.
There doesn't appear to be a livestream scheduled or anything, so Techland may just drop a trailer and official details then. We're extra confident this is indeed Gunslinger, because the game was recently rated for Switch by the ESRB.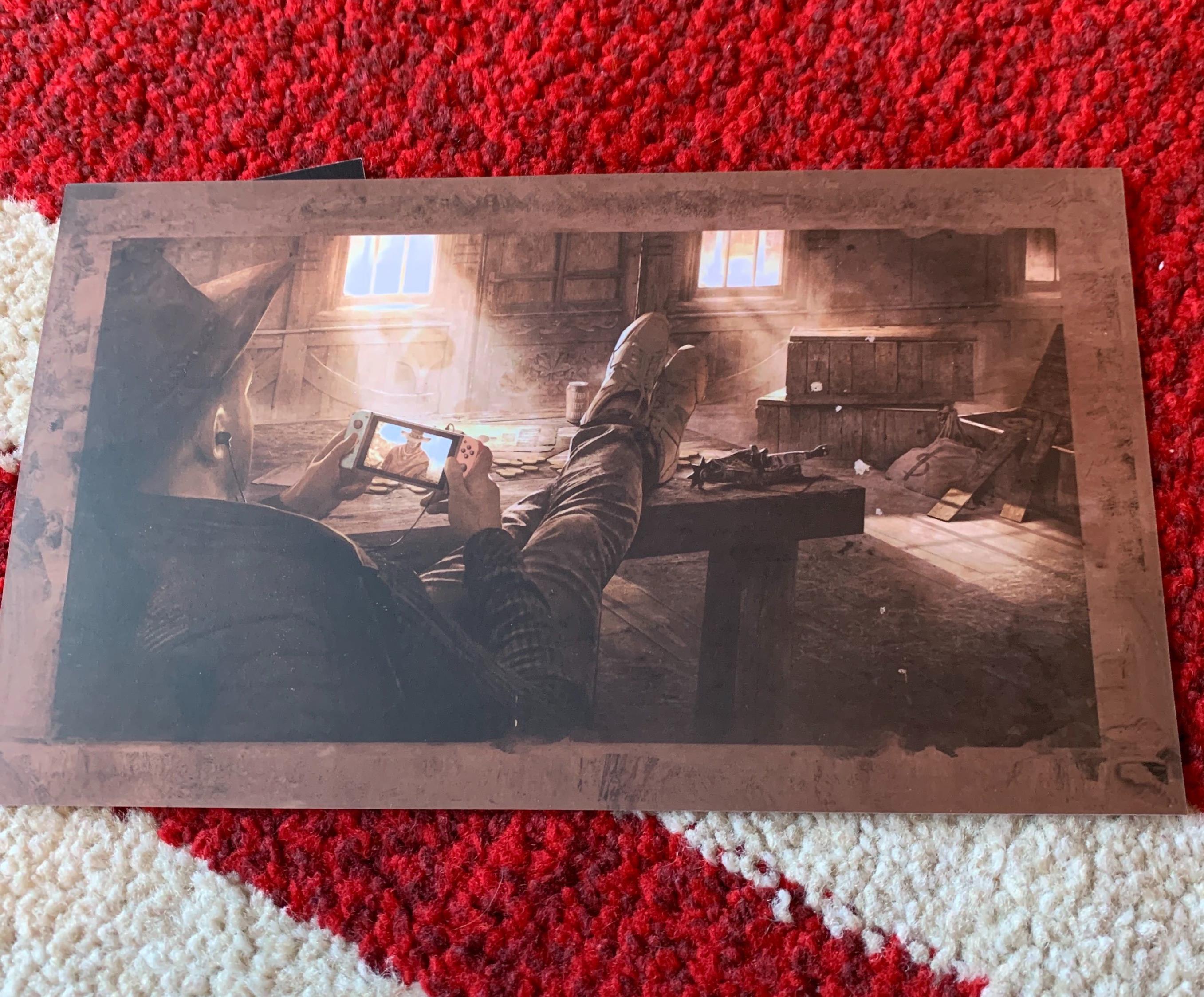 Gunslinger is a well-liked and critically acclaimed game that released in 2013 on PC, PS3 and Xbox 360. It ditched the dark, realistic tone of its predecessors for a more fun, arcady presentation. It also featured hyper-stylised visuals, slow-motion and a scoring system that emphasised good reflexes.
Techland acquired the rights to the Call of Juarez series last year, so hopefully that means Gunslinger will be released on more platforms than just Switch. We'll keep you updated.