Techland acquires Call of Juarez rights, relaunches Gunslinger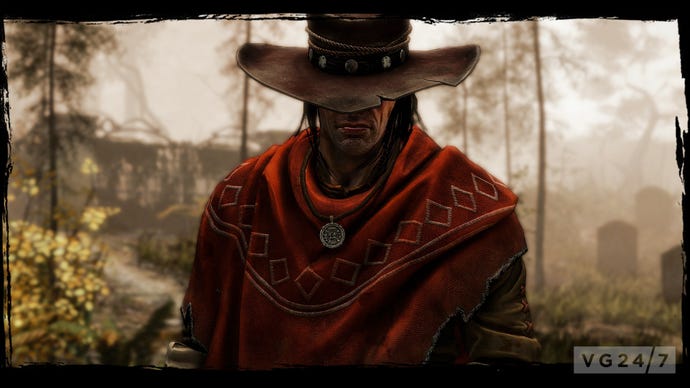 Call of Juarez: Gunslinger is back on Steam, with potential sequels to follow.
Apparently Red Dead Redemption 2 isn't the only Western game we should be excited about. Earlier today, Techland announced it had acquired publishing rights to Call of Juarez, a mid-tier action-Western series from Ubisoft.
Then Techland went a step further by re-releasing the delisted sequel, Gunslinger, on Steam with a 33% discount.
The series follows the exploits of heroes and anti-heroes in the Old West. The original 2007 title and its sequel, Bound in Blood, follow the outlaw McCall brothers as they hunt for the Gold of Juarez. The Cartel portrays modern-day law enforcement officers during a Mexican drug war before the series returned to the Old West with Gunslinger.
"The Call of Juarez series received a great reception and support from a huge community of players," Techland Publishing CPO Adam Lason said in a statement. "As Techland Publishing moves forward as a leading publisher, we are delighted to welcome Call of Juarez: Gunslinger to our publishing division ... We would like to thank Ubisoft for its incredible work publishing the Call of Juarez games. We'll continue the great efforts of Ubisoft and support the fans of the Call of Juarez universe in the same dutiful and passionate way."
While the series had some growing pains - you should probably skip The Cartel altogether - it featured some engaging storylines and gameplay, especially in the well-reviewed Gunslinger sequel. It's obviously a series Techland is fond of, and a good choice as the company moves into direct games publishing.
The question now is whether past Call of Juarez games will be re-released, or if Techland will proceed with a new sequel. Now that Techland has complete control of the brand, this is worth keeping an eye on.