Call of Duty: Modern Warfare 4 is next year's game - reports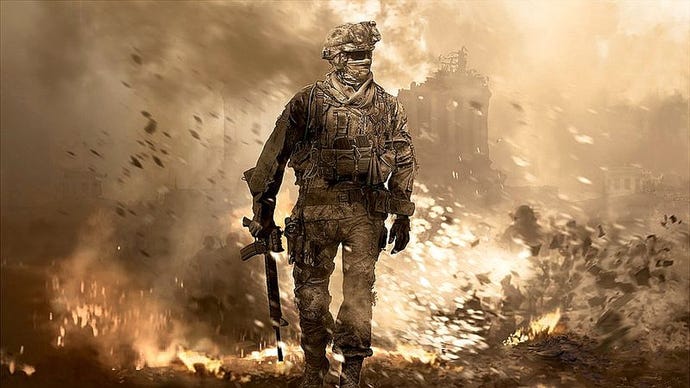 According to a couple of reports online, Call of Duty 2019 is Modern Warfare 4.
Call of Duty: Modern Warfare 4 is Infinity Ward's current project, due for release in 2019. According to Gaming Intel and Charlie Intel reports, the upcoming game will feature a traditional single-player campaign as well as multiplayer and Zombies.
Infinity War is also said to be in early talks about implementing a battle royale mode, which, if true, would hardly be a surprise considering the colossal success of battle royale games and the fact this year's Call of Duty: Black Ops 4 has one.
The timing of this is certainly interesting. Just a day ago, one Reddit user shared a round-up of several former Respawn Entertainment developers who recently went back to Infinity Ward.
Respawn Entertainment was started by several of the original Infinity Ward members, many of whom left during the development of Modern Warfare 3 or shortly after. Geoffrey Smith, Joel Emslie, John Mundy, Joshua Dunnam, Mark Grigsby, Ranon Sarono, Dom McCarthy, and Madison Cromwell have all returned.
Though most of these names may not be familiar to casual players, those who followed the early days of Respawn know that a lot of these developers had a major part in the creation of Titanfall, not to mention classic Call of Duty games up to and including Modern Warfare 2.
It's certainly interesting that so many Respawn leads would return to their former home now. Though we can only speculate, EA's recent acquisition of Respawn may have had something to do with their decision.
At the time, EA confirmed that Respawn is working on "a new title in the Titanfall franchise", alongside the studio's Star Wars VR projects.
As for Modern Warfare 4, it makes sense that Infinity Ward's next project would be less risky than the studio's two previous games. Call of Duty: Ghosts, and Infinite Warfare were both innovative in their own right, but were are sadly the two most poorly received games in the franchise by the Call of Duty community - particularly in multiplayer.
Activision won't officially announce the next Call of Duty until near the end of the first quarter of 2019, though the publisher could hint at some of its characteristics in an earnings call before that time.