Call of Duty 2019 coming from Infinity Ward, company lay-offs won't affect development positions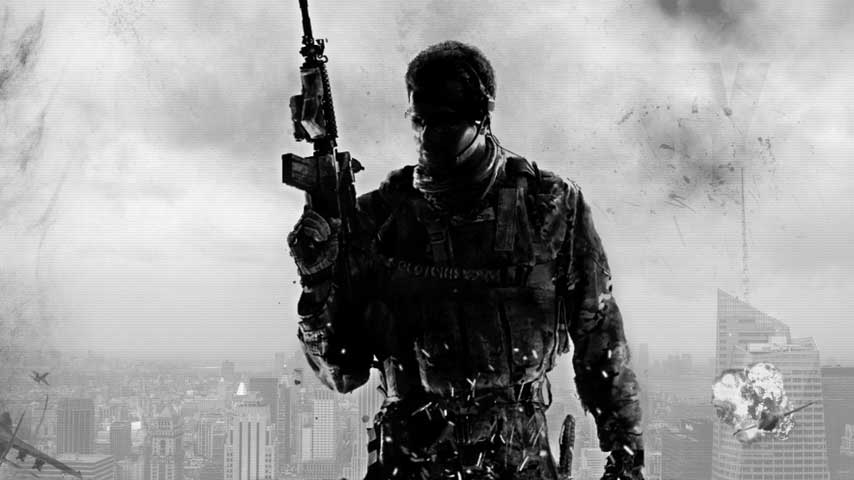 Activision has announced this year's Call of Duty game from Infinity Ward will include a campaign. It also revealed a round of lay-offs affecting non-development positions at the company. Full 2018 financial report follows.
Activision announced on a call to investors this evening Infinity Ward is currently developing this year's Call of Duty, which is "rooted" in the franchise's history.
While details weren't provided, it was confirmed the game will feature a campaign, something Black Ops 4 lacked. Fans of the franchise can also expect new cop-op features, and a rather large multiplayer experience.
Development in the franchise alternates between Infinity Ward, Sledgehammer, and Treyarch, so the news shouldn't come as a surprise. The last title in the series developed by Infinity Ward was Call of Duty: Infinite Warfare, followed by Slegdehammer with WW2, and Treyarch with Black Ops 4.
While the company said it has high expectations for this year's Call of Duty, it warned sales may be lower than those of Black Ops 4.
Activision touched upon the split with Bungie on the call to investors. It emphasized and reiterated the split was amicable. The company said with Bungie now handling the Destiny franchise, it can now free up resources to focus on its "best and biggest franchises."
Because Activision didn't own the IP, as it does for with the other franchises, it was unable to control all aspects of the game.
"Destiny is a high quality game, but was not meeting our financial expectations," said COO Coddy Johnson. "Destiny 2 would not have been a contributing factor to our 2019, and some of our resources were also tied up with the development end."
Basically, he's saying this affected the company's bottom line, and in the end, the split was the better deal for both entities.
Black Ops 4 and Crash do the business
Activision reported 53 million Monthly Active Users (MAUs) in the quarter, growing double-digits quarter-over quarter.
The firm singled out Call of Duty: Black Ops 4 as a primary driver for the year. In its launch quarter, Black Ops 4 sold through more units than Call of Duty: Black Ops 3 during its quarter, with PC units more than tripling.
Full-game downloads made up over 40% of Call of Duty: Black Ops 4 console sell-through, versus approximately 30% for the prior release, Call of Duty: WW2. However, second half sales were below outlook, due to promotional activities, and less than expected sales of digital content (net bookings), and soft sales at retail compared to digital downloads.
Spyro Reignited Trilogy was also cited as a fourth quarter driver, along with the ongoing contribution of Crash Bandicoot N. Sane Trilogy, which has sold-in over 10 million units since its 2017 release.
Blizzard had 35 million MAUs in the quarter, as Overwatch and Hearthstone saw "sequential stability." That said, digital revenue for both games declined, but the company didn't provide a figure.
World of Warcraft saw expected declines post-expansion-launch. Activision said net bookings (digital sales of DLC, etc.) were soft and on the decline for WoW, which is to be expected after an expansion's release.
Fourth quarter segment revenues for Blizzard grew 15% year-over-year to $686 million and operating income increased 51% year-over-year to $241 million.
Redundancies to boost development content
During the call to investors, company CEO Bobby Kotick announced restructuring plans were in the works, and called the situation one of his "top-five"most difficult career moments.
Lay-offs will occur in the back office end, advertising, and other positions around the globe. This is due to the smaller than normal slate of titles in the works for 2019. The layoffs will not affect developers.
Instead, redundancies will affect approximately 8% of those working on the administrative side, or around 800 people. Current reports start the number sits around 775.
In 2019, the company will increase development investment in its biggest franchises. Activision said the redundancies will help "accelerate the pace and quality of content" and support a number of new product initiatives.
The number of developers working on Call of Duty, CandyCrush, Overwatch, Warcraft, Hearthstone and Diablo, in aggregate, will increase approximately 20% over the course of 2019.
The company will fund this greater investment by de-prioritizing initiatives that are not meeting expectations and by reducing the number of employees in the aforementioned, non-development positions.
The money end
Activision Blizzard reported its fourth quarter and year-end earnings for 2018 this evening, and while the company did well, earnings were below company expectations.
For the quarter, Activision net revenues came in at $2.38 billion, up slighting from $2.04 billion year-over-year (yoy). Net revenues from digital channels were $1.79 billion, up from $1.43 billion yoy. Fourth quarter segment revenues grew 6% year-over-year to $1.41 billion and operating income increased 14% year-over-year to $723 million.
Net bookings brought in $2.84 billion, up from $2.64 billion yoy, which was below the company's prior outlook. Net bookings from digital channels were a record $1.88 billion, as compared with $1.62 billion for the fourth quarter of 2017. In-game net bookings were $1.2 billion.
For the year ended December 31, 2018, Activision Blizzard reported net revenues of $7.5 billion, up from $7.02 billion for 2017. Revenues from digital channels were $5.79 billion compared to $5.48 billion yoy. Net bookings were $7.26 billion, as compared with $7.16 billion for 2017 - which was below expectations.
Net bookings from digital channels were $5.72 billion, as compared with $5.43 billion for 2017. In-game net bookings came in at $4.2 billion.