New Overwatch heroes, large Destiny 2 expansion, Treyarch's next Call of Duty coming in 2018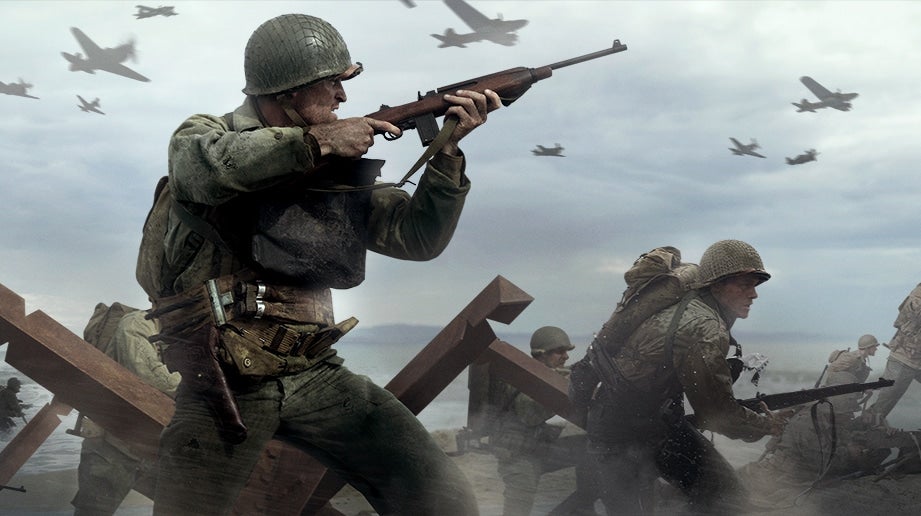 Destiny 2, Overwatch, and Call of Duty: WW2 helped Activision Blizzard hit record net revenues for the year.
Activision Blizzard reported its fourth quarter and year-end earnings for 2017, and the company is doing rather well.
Destiny 2 was called out as having larger attach rate for its Curse of Osiris expansion than the first expansion for Destiny 1. The firm reiterated a new season of content was coming in May and a significant expansion will arrive in September.
Activision also said on the call there are plans to improve Destiny 2's end-game engagement, and Bungie have plans to improve the game based on player feedback. This is something Bungie has communicated to the player base of late.
With Destiny 2, Activision's Eric Hirshberg said Bungie wanted to make the game "less of a grind, and provide a more direct path to rewards." Unfortunately, he said, core players hit end game faster than planned but "the right plans are in place" to address concerns regarding content.
Destiny 2 was the second-highest-grossing console game in North America for the year, said Activision, and had the largest PC launch in Activision history based on units.
Blizzard boss Mike Morhaime said there are additional plans this year for Seasonal Events and new Heroes for Overwatch. The firm has also seen higher engagement sine the Overwatch League kicked off.
The inaugural season of the Overwatch League started on January 10 and during its first week, the Overwatch League reached more than 10 million unique viewers across the world with an average audience of more than 280,000 on a per minute basis.
Blizzard had 40 million monthly active users for Q4, and while down sequentially, it was the sixth quarter in a row with 40 million or more MAUs primarily driven by Overwatch and Hearthstone.
Call of Duty: WW2 was the top-grossing console game of the year globally, according to Activision, with the franchise's biggest launch quarter sell-through (sold to customers) on current-generation consoles. It also sold more units during its launch quarter than Call of Duty: Black Ops 3.
The game set a PlayStation milestone as the biggest day-one digital release ever, and the game has been the number one franchise globally for "eight of the last nine year."
Treyarch is the working on this year's Call of Duty entry, and while Hirshberg said he's excited about the next entry, and wished he could talk more about it. The game is rumored to be Call of Duty: Black Ops 4.
Looking forward to the year ahead. . . we can't wait to share more!

— Treyarch Studios (@Treyarch) February 8, 2018
Call of Duty has a three-year development cycle between Activision studios, so Treyarch working on this year's entry isn't surprising, considering it's their turn. Next year's entry, it will be in the hands of Infinity Ward.
Speaking of the shooter, Activision said on the call the Call of Duty World League, which kicked off in December, has sold out each of its World League Global Open events. The launch event in Dallas had more than double the viewership hours of last year's launch event.
The company's other 2017 release, Crash Bandicoot N. Sane Trilogy, was the number one-selling remastered collection in PS4 history according to Activision.
For the quarter, Activision had 55 million MAUs playing its games, up 12% quarter-over-quarter and matching its prior quarterly record. These numbers were driven by Call of Duty: WW2 and Destiny 2.
For the second quarter in a row, players spent over 50 minutes per day in Activision, Blizzard, and King games.
For the year ended December 31, 2017, Activision Blizzard reported $7.02 billion net revenues compared to $6.61 billion year-over-year (yoy).
Net revenues from digital channels were a record $5.48 billion. For the fourth quarter ended December 31, 2017, Activision Blizzard reported $2.04 billion net revenues, as compared with $2.01 billion Q4 the prior year. Net revenues from digital channels were $1.43 billion.
DLC and in-game purchases came in at $4 billion for the year, and $1 billion for the quarter. King, which handles Candy Crush and other mobile titles, reported $2 billion from in-game purchases, with the remainder attributed to Activision Blizzard titles.
The company reported 385 million Monthly Active Users (MAUs) during Q4, up from 384 million last quarter.