Cage: Quantic working on new tech, not Horizon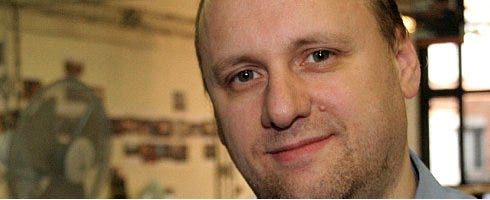 David Cage has said Quantic Dream's currently at work on creating the next generation of "technology" for its games.
Speaking with Eurogamer, Cage said instead of "milking the cow" that is Heavy Rain, the team has moved onto more "risky" possibilities instead of treading in the safe end of the swimming pool.
"Most of the team currently works on the next generation of technology and future concepts," he said. "We plan to significantly improve the technology compared to Heavy Rain, continue to take risks and explore new grounds.
"Many people wondered why we were not 'milking the cow' after the success of Heavy Rain - why we were not creating a sequel for next Christmas. It may sound weird from the outside, but this is really not how I see my company.
"We genuinely try to be pioneers for this medium and discover new possibilities, which means taking more risks and not always giving people what they expect.
"I need the challenge, I need the thrill of a new idea, I need to fight to convince my team, feel the danger, feel the fear, feel the excitement of working on something you strongly believe in".
Cage also told the site Quantic's not working on a rumored project called Horizon, stating that of it were, he would not be overly secretive about it.
"I don't know where this information comes from but there is no project called Horizon featuring a couple in a science-fiction world currently in development at Quantic Dream," he said. "Though if the script is available it sounds like a good idea.
"As you know, I am not particularly secret about Quantic's projects. We will officially announce them as soon as we are ready."
Yesterday, Cage confirmed studio co-founder Guillaume de Fondaumiere's E3 admission regarding DLC for Heavy Rain being on "indefinite hold".
Hit the links for more.