Burnout Revenge now runs on Xbox One thanks to backward compatibility - see it in action here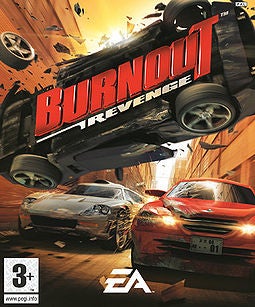 We've had Burnout Paradise Remastered for a few months now, sure, but now you can play the best iteration of crash mode on current-generation hardware.
Burnout Revenge is now available on Xbox One's backward compatibility service - an excellent addition, considering it's one of the best racing games of its generation.
Revenge is a much-loved entry in the series, and though Burnout fans always tend to get caught up in hot-headed debate about which entry is the best, Revenge is one of the titles most often in the running alongside Burnout 3 and Burnout Paradise, the latter of which recently received its own remaster for current generation hardware.
Burnout Revenge originally released in 2005 for Xbox and PS2, with an enhanced Xbox 360 version following a few months later in 2006. This backwards compatibility version is based on that Xbox 360 version, and you can see how it runs below with our quick look at 20 minutes of gameplay:
This isn't a 4K enhanced Xbox 360 title, sadly, so while it looks pretty crisp and runs well you won't see it outputting with the same level of improvements seen in titles like the Red Dead Redemption on Xbox One X. It still runs excellently, though, so long as you're willing to deal with the natural griminess you get with a game like this running on more powerful hardware.
Ultimately what you get is one of the best Burnout games running at a higher quality at last - Revenge never saw a PC release, so the Xbox 360 version remains the best version. There's some decent improvements from the backward compatibility skills of the Xbox One, however. Oh, and the game's absolutely solid soundtrack featuring the likes of The Chemical Brothers, Avenged Sevenfold, Goldfinger and Comeback Kid is entirely intact.
You can play the game by popping your original Burnout Revenge disc into your Xbox One if you've still got it to hand, but the game is also now available digitally at a new, lower price in the Xbox Store for £9.99/$9.99. All of the in-game DLC of additional branded cars has been made free, too.
You can see more of how it runs, see me miserably fail at (and then nail) crash mode a few times and hear me natter about how much I love this game in the video above, but the point is that it's a very welcome addition to the Xbox One backward compatibility range. Here's hoping an enhanced version of Burnout 3 is up next.