Bound by Flame combat, enemies shown in PlayStation 4 gameplay video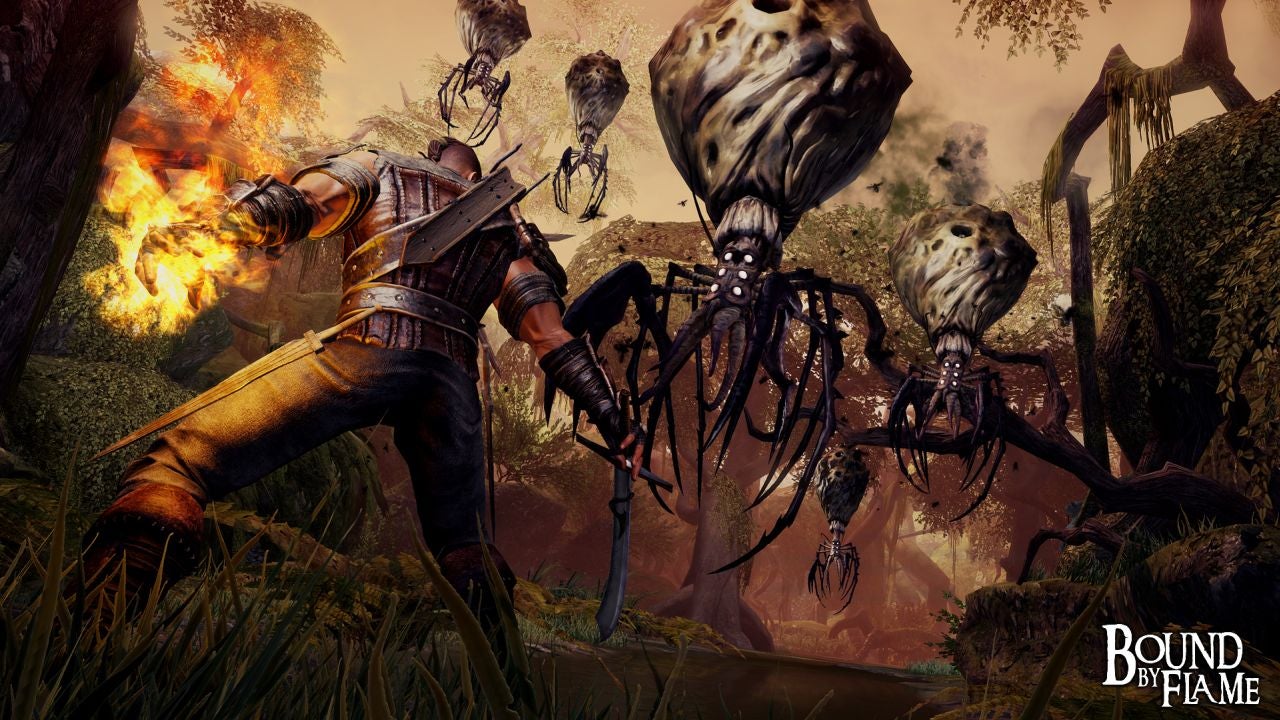 Bound by Flame has a new video available from Spiders Studio, which focuses on the game's combat using in-game PlayStation 4 footage.
"This video is brand new and 100% pure gameplay – no special effects, no cutscenes," said producer Walid Miled. "It should give you a little bit of a taste of the combat, before we release an epic combat trailer that covers all the combat mechanics and fighting styles.
"You'll catch a sample of the possibilities Bound by Flame offers in combat: Stealth, crossbow, fireballs, dual wield daggers, two-handed axe and hammer."
There's also a few creatures players will be fighting in the video, each with its own combat characteristics and behavior.
Bound by Flame will be release on PlayStation 3 and PS4 on May 9. It is also coming to PC, Xbox 360 and Xbox One the same day.