Borderlands 2 creative director jumps ship for Orcs Must Die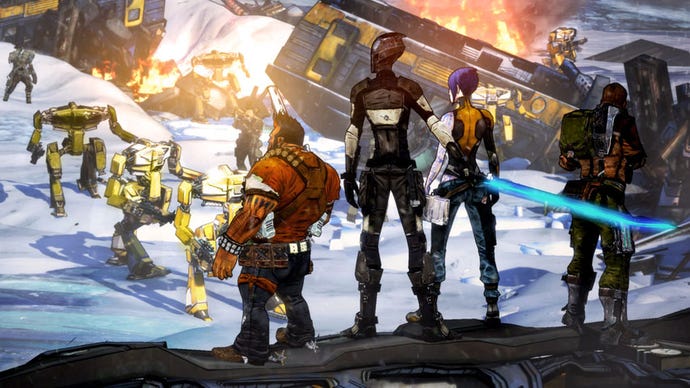 Borderlands 2 creative director Paul Hellquist has left Gearbox Software to work on quite a different franchise.
The Borderlands veteran has joined Robot Entertainment.
If you're not familiar with Robot, it was founded a by a group of former Ensemble Studios staffers - the Age of Empires team. The studio was originally responsible for Age of Empires Online, but handed over to Gas Powered Games in order to focus on its own IP - Orcs Must Die.
Hellquist will serve as Robot's lead designer, and will kick off with Orcs Must Die Unchained.
"I spent a considerable amount of time with Paul recently, and I was consistently impressed with his breadth of thinking, passion for great design, and humility," Robot CEO Patrick Hudson wrote in an announcement post.
"His remarkable portfolio of work is clearly well-earned. Paul is a great fit for Robot, and I expect him to have a profound impact on the games we make."
There you go. As for the Borderlands franchise Hellquist leaves behind, there's little to say right now. At present Gearbox seems to be pretty busy with Battleborn. We sort of hope Borderlands 3 is in the works for new consoles, or that Chinese exclusive Borderlands Online is a test bed for a Borderlands MMO we occasionally imagine to ourselves in the dark of the night, but at the moment we'll have to content ourselves with TellTale's ongoing (excellent) adventure series, Tales from the Borderlands.