Bloodborne: best starting class and how to create your character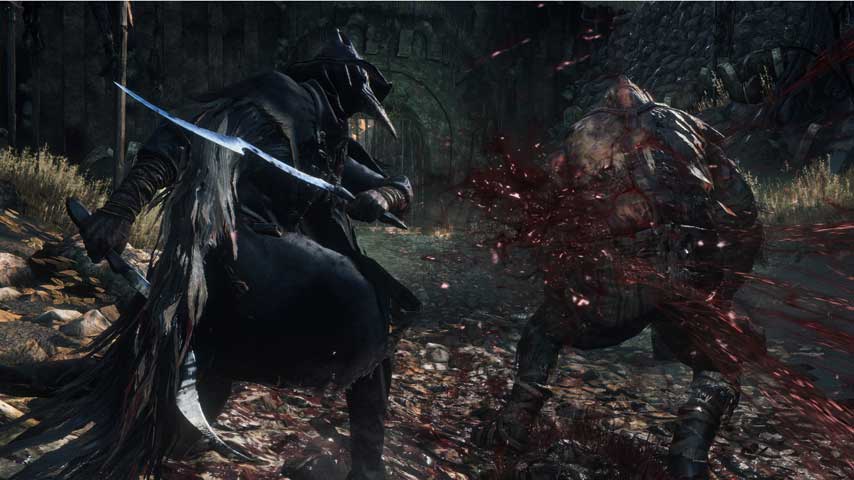 Bloodborne allows for great flexibility in build, but we all have to start somewhere.

Bloodborne players start the game by creating their very own hunter persona.
Name, age, gender and appearance have absolutely no gameplay effects - besides making you look badass, and potentially impressing your co-op and PvP visitors. The only meaningful decision you need to make is your Origin, or starting class.
We say starting class because as soon as you unlock the ability to level up your character, you can adjust these values as you will to fit your playing style and goals. That said: you can't level your character until you gain a point of Insight and return the Hunter's Dream with it, and there's a fair whack of game to get through before then.
Since you'll be able to build in any direction once you get started, there's not much harm in picking an Origin like Lone Survivor to make you more survivable in the early stages. The only exception is if you plan to create an advanced build, and need every spare point stacked on a particular stat in order to use a specific piece of equipment or ability.
Best starting class
The Waste of Skin Origin is the most flexible, starting six levels lower with minimal spread in its stats. It's also much harder, though. Here's the full run down on each starting class, followed by the initial stats:
Milquetoast
Ordinary, happy upbringing. All attributes average.
Lone Survivor
Lone survivor of lost hamlet. High life essence and vigour.
Troubled Childhood
Suffered misfortune in youth. Highly resilient as a result.
Violent Past
Terribly violent past. Rash, but stronger for it.
Professional
Born specialist, fit for sleuthing or academia.
Military Veteran
Experienced in war. A soldier with strength and skill.
Noble Scion
Scion to a respectable line with faith in your pedigree.
Cruel fate
Faced terrible hardships, but now confident in your purpose.
Waste of Skin
You are nothing. Talentless. You shouldn't have been born.
As you can see, some classes really favour certain builds. Lone Survivor is the tankiest. Troubled Childhood has the least trouble with Stamina. Violent Past hits the hardest. Professional is great with weapons requiring dexterity to wield. Military Veteran is good with all weapons. Noble Scion is excellent with firearms. Cruel fate will easily master Arcane abilities.
Once you've started the game and gained access to levelling up, it's time to start thinking about your build. What weapons will you use? Which stats will you focus on?
When choosing which stats to upgrade, note that one of the key factors in determining your final damage output is scaling. Each weapon increases damage to a greater or lesser degree based on one or more Attributes. Check your favourite weapon to see which Attribute it best scales with, and pump that one up. Note that scaling drops off dramatically after you reach 25 points.
In general, greater Vitality (health) and Endurance (Stamina) never go astray, and will help you survive until you decide which Attributers to commit to for increased damage output.