BlizzCon pet is the WoW exclusive Grunty the Murloc Marine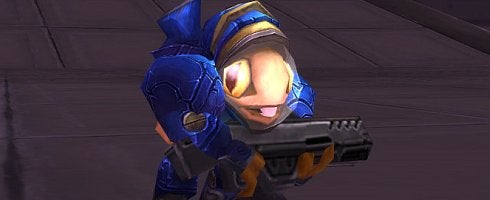 Attendees who brave the crowds at BlizzCon 2009 or order the DirectTV broadcast of the event will be given Grunty the Murloc Marine as a World of Warcraft exclusive.
Last year it was the polar bear mount, this year it's a pet that packs a gauss rifle it fires into the air to make sure no invisible spacecraft are honing in for the attack.
Can't go wrong there. Watch him below.
BlizzCon 2009 takes place on August 21-22 in the Anaheim Convention Center. Tickets go on sale May 16 and again May 30.
Visit the official site for more details.
Image and video courtesy of MMO Champion.