Here's what to expect from BlizzCon 2021 on February 19 and 20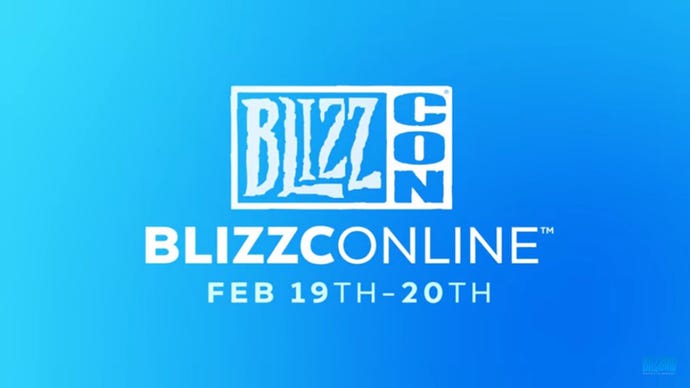 Sounds like the usual mix of game updates, Q&As and community goodness, without being packed into a convention centre.
Blizzard has shared a bit more about what this year's BlizzCon - sorry, BlizzConline - is going to look like.
Folks can tune in to watch the show entirely free on February 19 and 20 to see what the firm has been cooking up behind the scenes. Blizzard promises reveals from its various development teams, as well as opportunities for the community to ask their burning questions. There are six different channels that viewers can check out, but don't worry - this will all be available to watch after the fact, too, so you won't be missing out. You can watch all of this at BlizzCon.com.
Blizzard didn't namedrop any specific games, however.
Day One kicks off with an opening ceremony at 10pm GMT/2pm PT/5pm ET on Friday, February 19, with a look at some of the upcoming content that Blizzard has in development. From there, viewers can tune into one of six different channels to see what is on the horizon for the company's games.
The second day starts at 8pm GMT/12pm PT/3pm ET on February 20, with Blizzard answering player questions and showing off what its audience has been up to via events like the Community Showcase.
Blizzard is also selling specific items during BlizzCon, such as the £16.79 Essentials Pack, which comes with a variety of goodies for titles including World of Warcraft, Overwatch and StarCraft. There's also the £34.99 Heroic Pack and the £49.99 Epic Pack, which boast more impressive loot, too.
"We couldn't let too much time go by without connecting with our community in the spirit of BlizzCon, and that's what this show is all about—getting together with friends from around the world and celebrating the bonds and experiences we share through games," Blizzard president J Allen Brack said.
"We're also excited to share some updates on what the teams have been working on—and while this won't be the usual BlizzCon, the all-online format gives us a unique opportunity to shake things up a bit and create a show specifically for a community at home."
BlizzCon became an online-only event due to - what else? - the Covid-19 coronavirus pandemic.