BlizzCon 09: Cataclysm zones revealed, detailed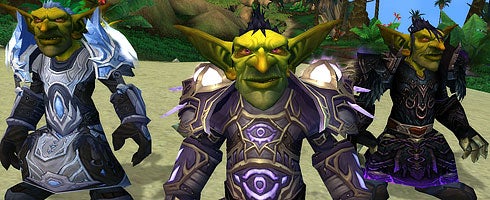 The new World of Warcraft expansion, Cataclysm, was revealed today as you are well aware.
Good thing because the new zones for the expansion have been revealed and detailed as well.
There will be several, apparently, and starting zones Gilneas (Worgen-Alliance) and The Lost Isles (Goblins-Horde) will be level 1-15.
Also, every zone in Azeroth has changes made to it in some form. Some cosmetic, some with monster level changes, and flying mount support all around and even some underwater mounts.
Looks like the Horde has also taken Southshore, ending the battle with the Alliance tucking their tails between their legs.
FOR THE HORDE!
Loads more over on Shack, with pictures of the new zones.