BioWare's Bazaar originally planned as "international event," non-NA events to be announced in "coming weeks"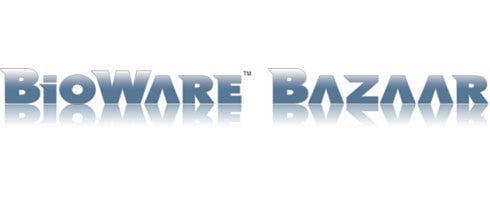 BioWare sure shows appreciation for its fans in some bazaar bizarre ways, huh? "We love you so much," BioWare seemed to proclaim yesterday, "only if you live in the continental United States. The rest of you are dead to us."
Fortunately, that's not the case. Instead, "last-minute legal complications" kept BioWare's equivalent of Santa Claus from bringing presents to all the world's good little children.
"We recognize that BioWare has a global community, and the Bazaar this week was originally intended to be an international event to reflect our truly global fanbase. Unfortunately, we encountered some last-minute legal complications around how contests can be structured in different parts of the world that prevented us from including all territories in this first event, even though that was our original goal. And for that, we sincerely apologize – our goal with this sort of celebration is to show all our fans worldwide how much we appreciate your support!" said Ray Muzyka on the BioWare Social Network.
"BioWare definitely really values all members of our world-wide Community, no matter where you live. Accordingly, in the coming weeks, we will be announcing details about future events specifically for fans living in those territories which were excluded from participating in the first BioWare Bazaar. The future events will be a bit different from the first Bazaar in how they're set up and structured, but our goal is to feature the same caliber of awesome prizes and great BioWare collectibles. We'll announce more details in the coming weeks."
Once again, Johnny Law infringes on people's God-given right to get free stuff. BioWare tries to run a giveaway, and it's a no-go. We try to walk out of our local jeweler's with a few rocks and suddenly we're "robbers." When will the madness end?